Wondering how to repair eyelashes after extensions? We hear you! While it is undeniable that eyelash extensions can enhance your lashes in a way comparable to celebrities, thus making you look and feel like a million bucks, a bad experience with lash extensions can result in natural lash damage.
Though we are all born with strong and lovely natural lashes, whether it's society, media, peer pressure, or marketing, we tend to want more and experiment with our image. While we're not saying it's a bad thing, sometimes we fall in not very professional hands. A bad lash extension job can leave your natural lashes looking ragged and your head full of regrets.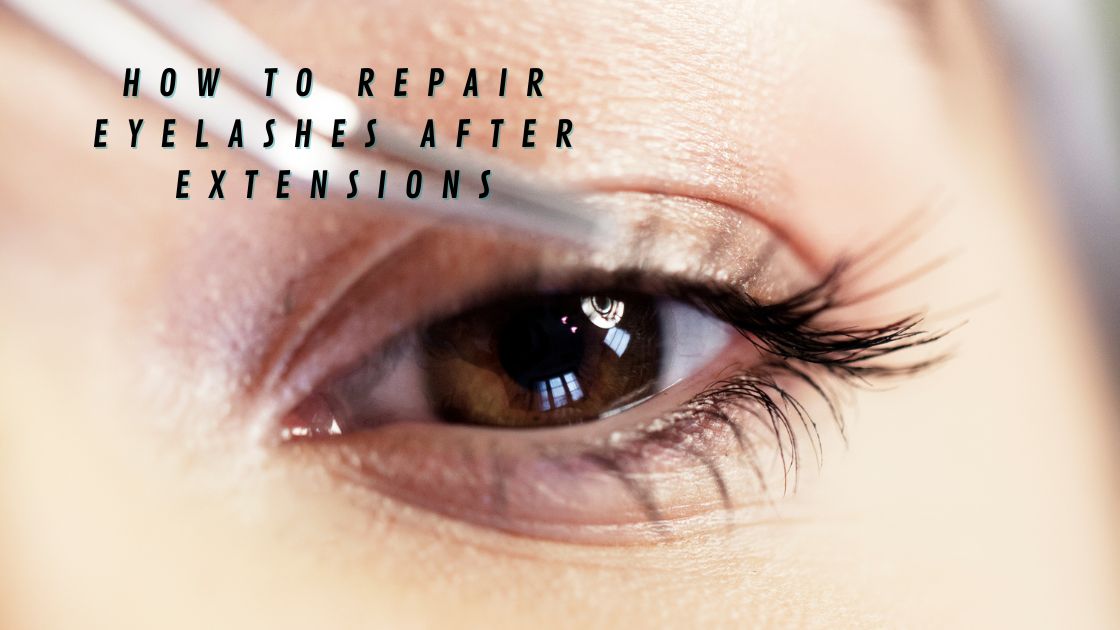 Well, cheer up because there's good news. While right now you may be left with pulling your lashes prematurely, there's still hope as damage is not permanent. If you commit to following the steps to repair your lashes after extensions, they will grow back as healthy and beautiful as they used to be.
So, if you or someone you know has had a bad lash extensions experience and have no idea where to start to fix your lashes, you are in the right place. Keep reading and learn how to repair eyelashes after extensions. Below you'll find everything you need to do, what you should avoid, and the right steps to bring your eyelashes back to health.
How To Repair Eyelashes After Extensions Steps
Step 1 Detox
If you are serious about knowing how to repair eyelashes after extensions, you can start with detox from eyelash extensions is a necessary step to begin the repair process.
Constantly getting lash extensions furthermore continues the breaking down process of your natural lashes.
Therefore, no lashes or makeup allow your natural lashes to breathe and halt the weakening process.
Step 2 Use enhancer serum
Look for those formulated with medicinal herb extract, amino acids, and soy protein; it's the ultimate rejuvenation for broken-down lashes. Therefore, build back the confidence of your lashes with the powerful concoction.
Over time, notice the appearance of your lashes to be visibly healthier, stronger, and longer. Simply apply every night, sweeping the brush along the eyelash line.
We recommend RevitaLash Cosmetics, Lash Enhancing Serum. This lash conditioner enhances & protects against breakage while improving flexibility & shine.
Original, one-of-a-kind, ophthalmologist-developed eyelash conditioner that enhances the look of lashes and protects against breakage while improving health, flexibility, and strength for lashes that thrive naturally.
Peptides, lipids, biotin, and green tea extract, rich in Panthenol, condition and strengthen lashes while defending from environmental damage and damage caused by lash styling products that can cause breakage and brittleness.
How to use RevitaLash Cosmetics, Lash Enhancing Serum:
Apply a thin line of RevitaLash Advanced directly to eyelashes above the lash line once a day.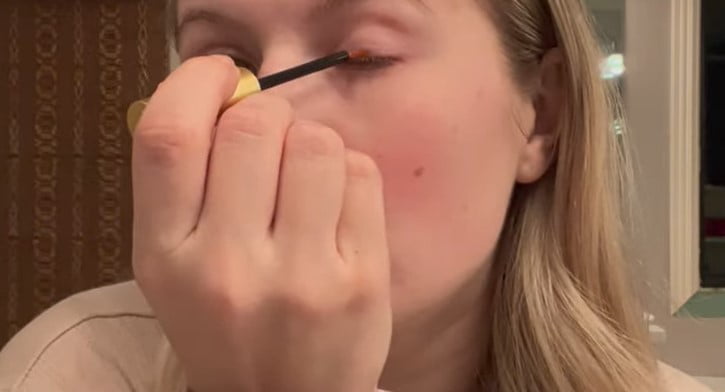 Step 3 Use a conditioning lash primer
Some offer a combination of nano-peptides and microfibres that subsequently extend and sculpt your lashes.
Just as collagen for your skin strengthens your skin barrier, collagen within this miracle product strengthens lashes. Therefore, minimize breakage and improve the overall appearance.
You can try GrandeREPAIR Leave-In Lash Conditioner. For the appearance of healthier, stronger lashes. It helps mascara go on easier. Wear under mascara during the day or alone for overnight conditioning.
This invisible leave-in conditioner helps protect, soften, and strengthen lashes. It's infused with Widelash, a biotin peptide proven to help protect against lash fallout, breakage, and environmental toxins.
It contains conditioning ingredients to help nourish lashes. GrandeREPAIR was formulated as a leave-in lash conditioner to help protect, strengthen, fortify and soften lashes, minimizing lash fallout, breakage & brittleness.
How to use GrandeREPAIR Leave-In Lash Conditioner:
Apply as you would a mascara
Swipe onto your top and bottom lashes from root to tip
Wear under mascara during the day or alone for overnight conditioning.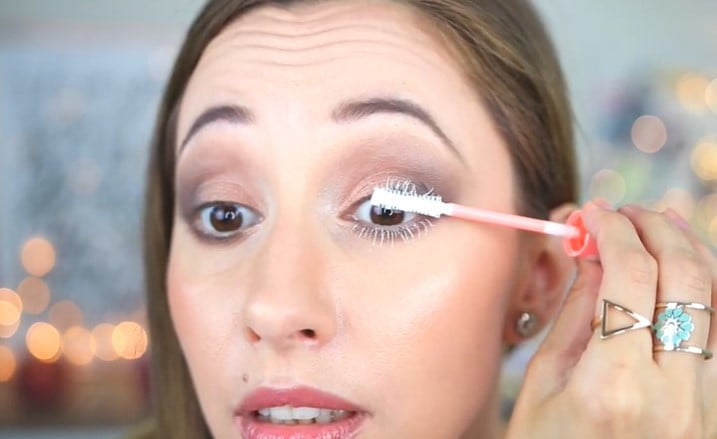 Step 4 Choose a good mascara
Going back to using mascara doesn't have to be scary. The secret is choosing the right one. Combining a volumizing formula with conditioning benefits, the product furthermore extends and defines.
You will love Pacifica Beauty Stellar Gaze Length & Strength Black Mascara. It is Carmine Free, Silicone Free, Petrolatum Free, and Phthalate Free.
This amazing mascara is infused with coconut oil and vitamin B to hydrate each lash as it lengthens, strengthens, and adds volume. The plush vegan brush applies easily and lusciously coats every lash. Would you also like to know Why Is Coconut Oil Good For Eyelashes?
It is a long-lasting, nourishing, and natural mineral. It has a super plush vegan brush that provides effortless coverage. The company is committed to using natural skin-beneficial, non-toxic, and safe, natural ingredients.
How to use Pacifica Beauty Stellar Gaze Length & Strength Black Mascara:
Apply one coat for a natural lash look or layer for more volume.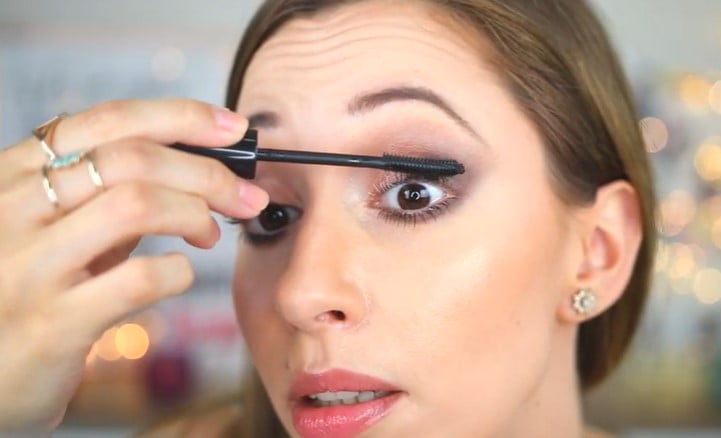 Step 5 Lift
If your natural lashes just aren't enough for you, you can always opt for a lash lift, which offers length and volume. Furthermore, the process utilizes your natural lashes without compromising them.
The PINKZIO Lash Lift Kit is everything you want and more. This eyelash lifting kit uses silicon pads to perm your lashes instead of a traditional roller. PINKZIO lash lifting tools are very easy to use and suitable for all lash lengths and shapes.
They're easier to work with and make less of a mess. This Professional Lash Lifting Kit is everything you need for beautifully curled lashes without needing a curler, eyelash extensions, or mascara.
The eyelash perm is fast, efficient, hygienic, and durable. Use it to create beautiful wavy eyelashes without an eyelash curler. Give your eyes seductive brilliance and fascinate beautiful wavy eyelashes! Make your eyes bigger and more beautiful.
How to use PINKZIO Lash Lift Kit:
Simply select the lift pad that best fits the shape of your eye and then get amazing lifted results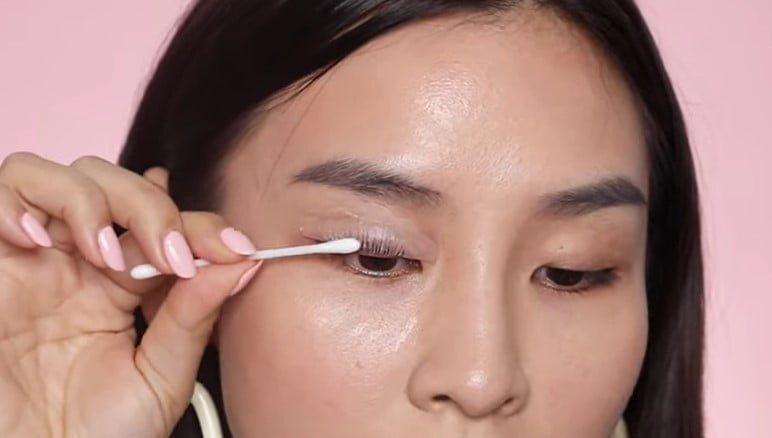 Step 6 Don't forget to cleanse
Removing all your makeup is a necessary step to looking after your lashes. Furthermore, the buildup of lingering makeup adds to the brittleness. Be sure you're ridding your face of the nasties.
The Boscia MakeUp-BreakUp Cool Cleansing Oil comes highly recommended. It contains Rose Hip, Green Tea, Avocado, and Olive Fruit Oil and are rich in Vitamin E, which protects against free radical damage.
The essential first step in the Boscia double-cleanse ritual. A gentle, effective cleansing oil powered by a blend of botanical amino acids removes all traces of makeup and built-up dirt without leaving an oily residue.
Boscia's signature double cleanse ensures a perfectly clean slate. It's a two-step process that ensures all impurities and debris are removed for a complexion that's as clean as can be.
How to use Boscia MakeUp-BreakUp Cool Cleansing Oil:
Apply to dry skin and massage onto face
Add water to emulsify into a milky cleanser
Keep massaging, and rinse clean.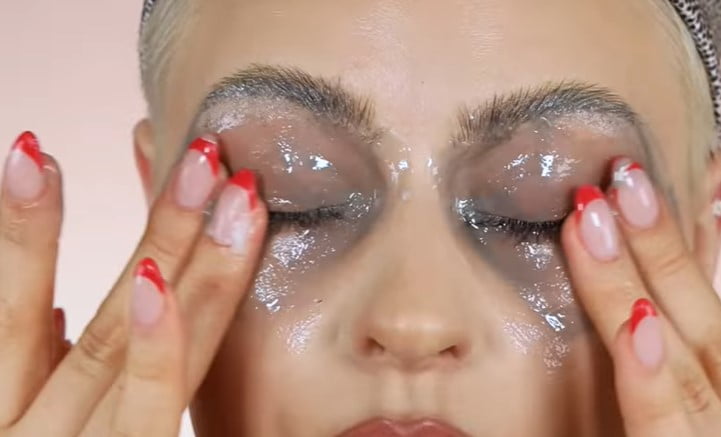 How To Repair Eyelashes After Extensions Tips
Prescription lashes growth serum: Latisse is available by prescription only and is proven to be effective. There are some drawbacks aside from needing a script to get it, it can be expensive, and if you have lighter eyes, it can cause dark under-eye circles.
Cosmetic brand lashes growth serum: Help your damaged lashes by using a lash serum that nourishes and strengthens them. Choose something with various beneficial ingredients, like peptides, that will give your lashes the help they need.
Take vitamins: You have probably seen those hair, skin, and nail gummies, which definitely help with that. You can also take them in capsule form if you want to avoid the extra sugar.
Things You Should Avoid To Repair Eyelashes After Extensions
Stay away from eyelash curlers. These are really rough on the lashes. Think about how severe a mechanical eyelash curler can be and how we're pressing on our poor lashes, occasionally pulling some of them out or slicing them in half.
Don't rub your lashes: Don't rub your eyes, and try not to pull at your lashes. You want to be as gentle on your eyes as possible and allow your fragile lashes to chill without being pulled around.
Avoid waterproof products: They can leave your lashes dry and dehydrated even when they're healthy and luscious. Instead, allow your lashes a chance to grow stronger before coating them in waterproof products.
Say no to chemical treatments: It's pretty logical to skip any other treatments, whether that's new lash extensions or something like a perm, a lift, a tint, etc.
Common Question About How To Repair Eyelashes After Extensions
Do lash extensions ruin lashes?
When the growth cycle of your natural lashes is carefully respected, eyelash extensions will not cause any damage to your natural lashes.
This is a fundamental concept that every lash professional should master. Wearing appropriate eyelash extensions does not influence the growth cycle of natural lashes.
Will eyelashes after extensions grow back?
While eyelashes might be very short or even gone completely after prolonged use of eyelash extensions, in most cases, they grow back in a matter of months. Your eyelashes, just like all your hair, go through a cycle as they grow.
How long does it take for eyelashes to heal after extensions?
When there's no permanent damage, any lashes that fall out when you remove the extensions should grow back eventually, perhaps around six weeks or so.
A caveat: If you're a big fan of eyelash extensions, you may want to occasionally take a break to give your natural eyelashes a break. You should also consider learning how to repair eyelashes after extensions.
Is it important to know how to repair eyelashes after extensions?
A very effective way to repair damaged lashes is by treating them with natural oils. You can learn how to fix your lashes with coconut oil, lavender oil, castor oil, or rosemary oil.
You could even consider having these products on hand at home instead of spending money at a salon.
How to repair eyelashes after extensions and make them look fuller?
Make them look fuller with a lash tint. A lash tint helps darken all those baby lashes, so they don't look nonexistent while growing.
Use a mascara primer. It adds volume and length and contains ingredients that condition your lashes to protect them from damage and help them grow out and stay healthy. If you've never seen lash primers before, it's a white mascara coat!
Use quality mascara. What makes a "good" mascara is entirely subjective. A lighter formula that coats what you have for eyelashes is key. Once your eyelashes start getting a little longer, you'll be able to upgrade to a more "volumizing" formula. There are certain types of Mascaras That Helps Lashes Grow.
How To Repair Eyelashes After Extensions Video Tutorial
Products Mentioned In This Article
We Thought You Might Like