Do you struggle with shorter or thinner lashes and long for longer, thicker lashes? We hear you! The problem is that most of us forget to properly care for lashes, and to help your lashes to flourish, you need to give them a little bit of attention and a helping hand. This is why today we'll tell you all about mascara that helps lashes grow.
Though you may find it difficult to help your lashes grow, it is not that intimidating once you know how, and finding yourself a mascara that helps lashes grow or a conditioning mascara is a great way to start. You also need to keep in mind to be consistent, though, and make sure you include it in your daily routine. Otherwise, even the best lash growth mascara may not work as you'd expect.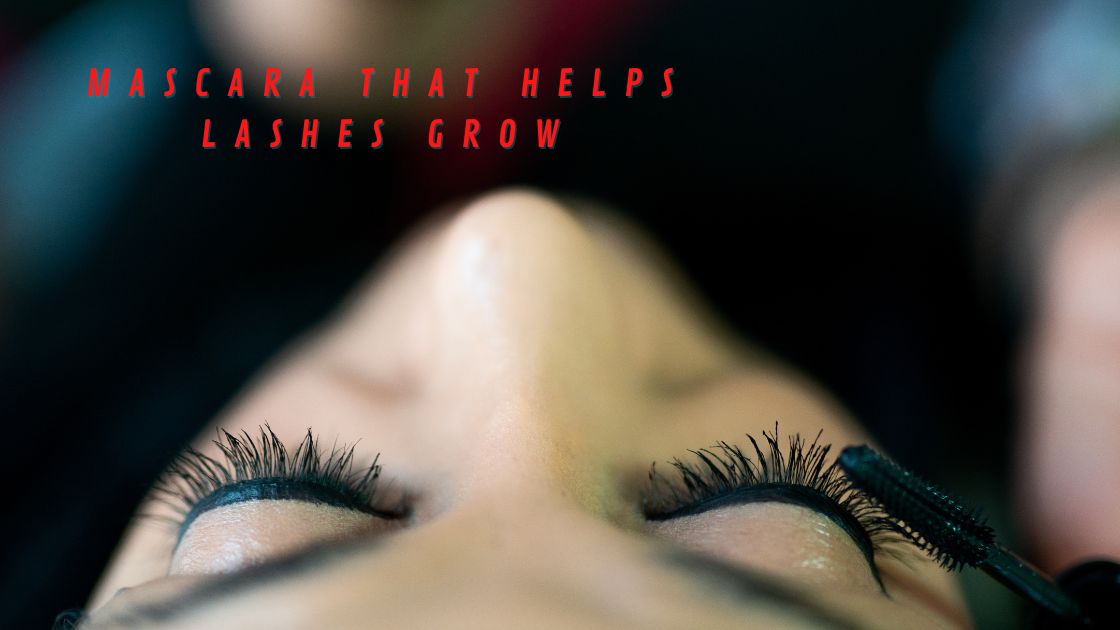 The lash growth mascara isn't your average mascara; though they work the same, these purportedly stimulate hair follicles to promote growth. They will help to encourage the growth and thickness of your lashes, improving the absorption of conditioning ingredients in the mascara to stimulate the growth of eyelashes.
As you may imagine or not, there is plenty of great growth mascara to choose from, which may make it difficult to know how to identify the right choice for you. If you feel a bit overwhelmed in a world of spoolies and brush applicators, stick around and get to know some of the currently best-rated mascara that helps lashes grow.
Mascara That Helps Lashes Grow Explained
A mascara that helps lashes grow is a mascara that contains ingredients to stimulate lash growth; this way, you can nourish your lashes every day and help them grow.
These are special formulas infused with a growth serum, this way getting the boost, length, and drama of mascara while also conditioning and depositing treatment onto your lashes to encourage future growth.
How To Use Conditioning Mascara
If using a brush applicator: apply the serum in a single thin layer to your upper lash line at the root of your eyelashes, starting from the inner corner of your eye and going to the outer corner.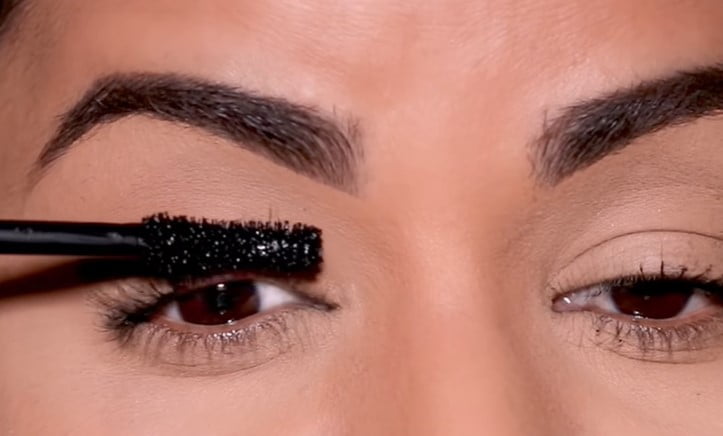 If using a spoolie: brush the serum over your eyelashes as you would mascara.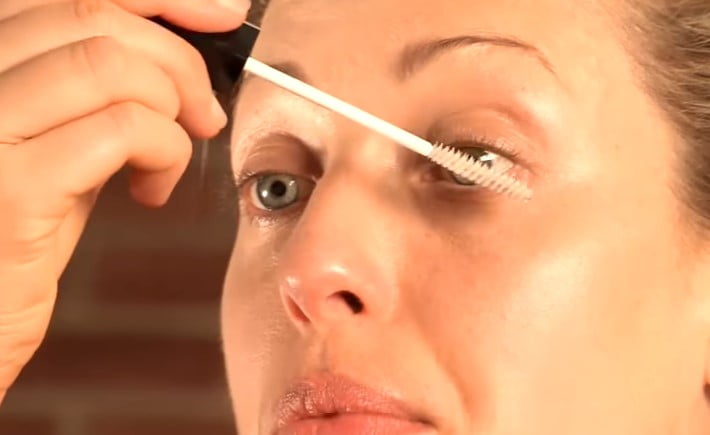 Best Rated Lash Growth Mascara Picks
This multi-tasking powerhouse is infused with hydrating vegan collagen and Vitamins B & E to condition lashes and kaolin & plant wax to add volume and create the perfect canvas for mascara.
This vegan lash serum and mascara primer are ophthalmologist tested and safe for contact wearers and sensitive eyes. It is also free of harsh chemicals and formulated without parabens, phthalates, SLS, or mineral oil.
The white-tinted formula amplifies the mascara color. The serum incorporates hydrating vegan collagen and Vitamins B & E for conditioning power. The primer uses kaolin & plant wax to add volume and create the perfect canvas.
Rimmel Lash Accelerator Mascara has an advanced ultra-lengthening formula for beautifully long, remarkably strong lashes.
Rimmel London's Lash Accelerator Mascara is formulated with exclusive Grow-Lash Complex with Procapil to extend and fortify lashes. The advanced ultra-lengthening formula makes lashes look up to 117% longer in 30 days.
With continued use, lashes will look longer, lusher, and more numerous.
Get longer-looking lashes in just two weeks with this one-of-a-kind mascara; Infused with peptides and vitamins, its unique formula makes lashes look thicker and stronger
Whatever your look, our luxurious, highly-pigmented mascara helps instantly define lashes, making them look longer and fuller; the Hypoallergenic formula is suitable for sensitive eyes.
For best results, use the longer bristles of the dual-sided wand for length and the shorter bristles for volume. This mascara can be easily removed with any Marcelle eye makeup remover. Hypoallergenic, fragrance-free, paraben-free.
This lash growth mascara features an exclusive mascara that not only provides volume & length but is infused with peptides, panthenols, & natural waxes to condition your lashes. At the same time, you coat them to promote the appearance of healthier-looking lashes.
It is a buildable, clump-free, water-resistant formula. Apply multiple coats for volume. It may be removed with makeup remover or soap & water.
Peptides help to strengthen and fortify healthier-looking lashes. Vitamin B5: locks in moisture to protect the lashes from breakage and promote a healthy-looking lash sheen. Natural Wax Blend: helps to promote volume and extends them to their full length. Have you heard people wondering if Does Crying Make Your Eyelashes Longer? myth or true fact?
Enhance your natural lashes and brows with Lash Blast Lash & Brow Serum. Clinically proven. Lashes appear up to 24% longer in just 30 days. The unique brush coats lashes and brows with conditioning gel from root to tip.
Infused with bamboo extract, biotin, peptides, and castor oil for thicker, fuller and stronger lashes and brows.
It is formulated without parabens, sulfates, phthalates, mineral oil, fragrances, or dyes. Eyelash volume serum is infused with bamboo extract, biotin, peptides, and castor oil.
Get showstopping volume with every stroke with Covergirl Lash Blast Clump Crusher Mascara. A breakthrough in no-clump mascara, this mascara offers 20 times more volume with zero clumping.
The innovative curved brush features a straight bristle edge that provides a custom fit to the curve of your eye for root-to-tip volume and fine-tooth comb bristles that evenly distribute mascara on lashes.
You'll be sure to turn heads with voluminous, beautifully separated lashes. Contains no phthalates, mineral oil, formaldehyde, talc, parabens, or sulfates​.
Maybelline New York Sky High Washable Mascara Makeup
This volumizing washable mascara formula is infused with bamboo extract and fibers for long, full, and lightweight lashes that don't flake or smudge.
Lash Extension Brush features our exclusive Flex Tower mascara brush that bends to volumize and extend every single lash from root to tip; Ophthalmologist and allergy tested, suitable for sensitive eyes and contact lens wearers.
This washable mascara formula is infused with Bamboo Extract and fibers for long, full lashes that never get weighed down.
Common Question About Mascara That Helps Lashes Grow
Do lash growth serums really work?
Over-the-counter eyelash serums can't actually cause growth, but they can still create healthier lashes. These formulas contain ingredients designed to condition and strengthen lashes, leading to less breakage.
Is there a mascara that helps lashes grow?
A way to get long eyelashes is to apply a lash-boosting mascara. These nutrient-rich mascaras contain some of the same key ingredients as lash growth serums, helping to add length and volume to your lashes.
Should you take a break from mascara that helps lashes grow?
Thick coats of mascara and heavy lash extensions add pressure to the hair follicles, damaging the lashes. Consider taking a makeup break once a week to give your eyelashes time to rejuvenate.
Try going makeup-free for several days or weeks if you have itchy, irritated eyes and dry eyelashes.
Can you get thicker lashes using mascara that helps lashes grow?
Proper care helps promote longer and thicker eyelashes. You can do a few things to grow eyelashes longer and thicker, including applying oil to your lashes.
Natural oils such as castor oil, coconut oil, and olive oil moisturize the lash hair and support healthy growth.
Both soothing and moisturizing, aloe vera boosts collagen, nourishing eyelashes. Instead of aloe vera gel, you can apply a small amount of petroleum jelly to your lashes to hydrate and moisturize the hair follicles.
Applying a growth serum can help treat hair loss and result in longer lashes. Formulated with nutrients that support hair growth, such as peptides and antioxidants, lash serums help stimulate the growth process, leading to healthy, long eyelashes.
How to use a lash serum?
Apply it along the top and lower lash lines as if you were applying eyeliner. Then apply it from the root of the lashes to the tip like mascara.
Wait for one to two minutes before curling your lashes or applying eye makeup. Use the serum once in the morning and once at night for the best results.
What's good about lash growth mascara?
The best lash growth mascara usually contains special ingredients such as D-panthenol to prevent lash fallout and keep the lashes hydrated, smooth, and identified so that they are stronger and don't fall out or break easily.
What are some of the features offered by the best lash growth mascara?
In addition to helping lashes grow, a mascara that helps lashes grow offers features such as:
Water-resistant formula
Humidity-resistant
Lengthening and thickening formula.
Suitable for contact lens wearers.
Wide variety of aromas
If you are not a friend of mascara in general, there is also a way How To Naturally Darken Eyelashes.
Mascara That Helps Lashes Grow Video Tutorial
Products Mentioned In This Article
Pacifica Beauty, Vegan Collagen Lash Serum
Rimmel Lash Accelerator Mascara, Extreme Black
Marcelle Xtension Plus + Pro Lash Growth Complex Mascara
Grande Cosmetics GrandeMASCARA
COVERGIRL Lash Blast Lash & Brow Transparent Serum
Covergirl Clump Crusher Extensions Lashblast Mascara
Maybelline New York Sky High Washable Mascara Makeup
We Thought You Might Like