Do you sometimes struggle with your crooked or extremely curled eyelashes that get in the way of you and the best version of you? We hear you. Though most may envy your curly lashes, you can only think of ways how to make them straight; it's a weird world, right? Anyhow, if you are serious about finding a great eyelash straightener, this is your lucky day.
Giving your eyes the attention they need brings out your best features; needless to say, it's a great confidence boost. And what better way to style your eyes than by learning how to straighten eyelashes? Eyelashes, as you may be aware, positively affect your personal style, and the right eyelash straightener can give you a transformative experience.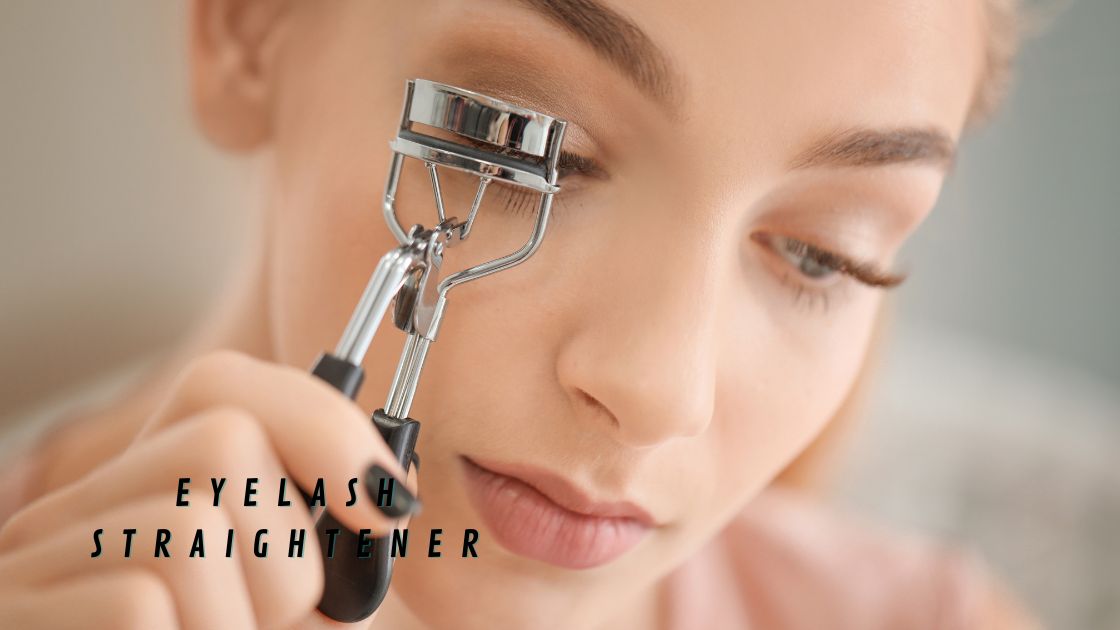 If you are tired of your extremely curled lashes that you accidentally curled too much and are now poking your eyes and eyelids, or perhaps you are annoyed by how your curled lashes get tangled all the time and how they go in different directions; then an eyelash straightener sounds like the perfect birthday gift for you.
An eyelash straightener can save you from a bad eyelash day and, of course, from the discomfort of having lashes poking you all the time, and even better, compliment your look. If this is your first encounter with the eyelash straightener and how to straighten eyelashes, stick around and find out all about it.
Products Mentioned In This Article
Heated Lash Curler Vs. Clamp-style Lash Curler
The eyelash straightener that will truly straighten your lashes and give them the style you want is a heated eyelash curler, also known as an electric eyelash curler.
The heat gently loosens the tight curls and coaxes your lashes in the direction you want them to go. It even works to tame even the most stubbornly wild lashes.
A regular clamp-style lash curler is pretty much useless for already super curly lashes and will only accentuate the direction of the rogue lashes.
How To Choose The Right Heated Eyelash Curler
Durability: If you're planning to use the product often or live somewhere it might get wet, durability is likely your number one priority.
Cost: Generally, high-quality products are more expensive, while low-quality products are less expensive.
Even heating: Even heating is one of the top considerations when choosing your eyelash straightener. You want an even heat distribution so all of your lashes will curl the same amount simultaneously.
Indicator light: An indicator light and automatic heat control will ensure you know when to curl and that your lashes won't burn or break.
Lash type: Some heated lash curlers will curl only natural bare lashes, while others are safe for use with mascara or with extensions and false lashes. Consider what type of lashes you want to curl, and ensure your heated lash curler is safe to use with them.
How to Straighten Eyelashes
Step 1 Comb your lashes
Start by combing your lashes with the heated curler from the top side of your lashes, brushing down with the curler. This will help straighten the tight curls.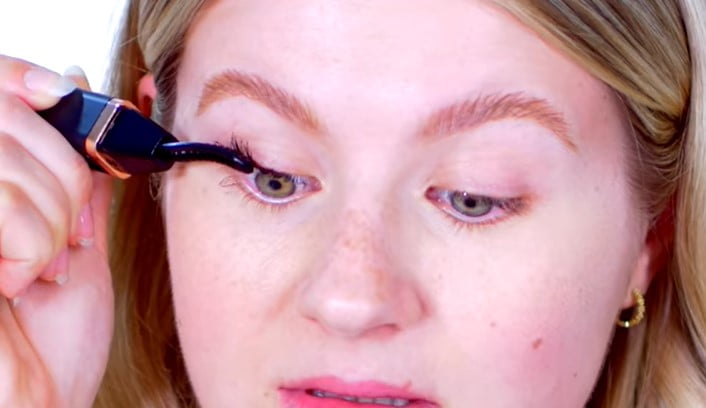 Step 2 Add lift
If you would like to add an extra lift and curve to your lashes, go ahead and brush the bottom of your lashes to get that wide-eyed, awake look.
If you place the styling tool on the underside of the lashes to curl it up, you have to work on the opposite side to smooth it down. The most straightened look comes out when you move from the tip up to the center.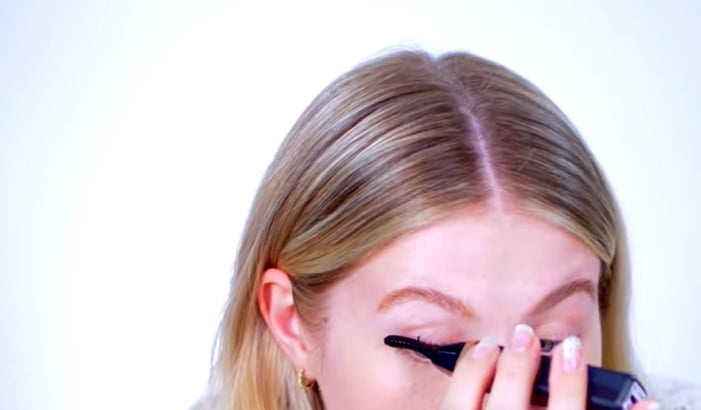 Step 3 Primer is your friend
Keep in mind that lashes, after all, are just hair, and hair needs a good priming product that helps it to hold the style your want.
Step 4 Finish with mascara (Optional)
This last step is totally up to you; if you decide to add mascara, it can benefit you as it helps weigh down your lashes to further 'set' the look you're going for.
And there's no rule that says you can't always do an extra round with the eyelash straightener after applying mascara.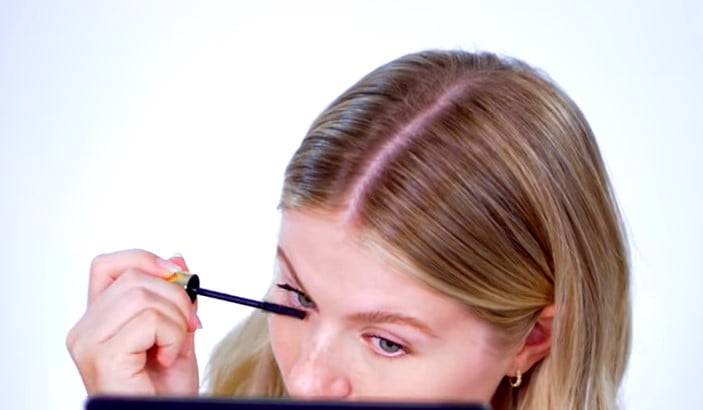 Best Eyelash Straightener
Whether you're preparing for a day at work or getting ready for a special night out, you can easily create a natural-looking, long-lasting curl in seconds with the best-heated eyelash curler from Panasonic.
Its circular, gently heated lash curler comb softly lifts and curls lashes smoothly from base to tip, with none of the pinching or crimping associated with traditional eyelash curlers. And you can achieve beautiful results with or without mascara.
Panasonic heated eyelash curler provides long-lasting curls in seconds with gentle, evenly applied heat along the entire length of the lash.
What Our Testers say:
Really pleased with how well this works. Put mascara on first and work best with normal (not waterproof) mascara. And it doesn't pull your eyelashes out, unlike the other type of eyelash curlers.
A rechargeable heated lash lift that applies just the right amount of heat to revitalize and lift lashes without any crimping, pinching, or lash loss.
It helps to curl your lashes without any crimping or pinching like traditional lash curlers. Rest the curler near the lash base, pull upward, and hold for 10 seconds. Repeat as necessary.
How to use Grande Cosmetics LASH-LIFT Heated Lash Curler:
Press and hold the oval button on the front of the device for 2 seconds to power it on.
Wait 30 seconds for the curler to heat up. The curler is ready to use when the red silicone sensor at the upper tip of the device changes from red to white.
Choose either the low or high-temperature setting. To switch to the high-temperature setting, simply press the oval button one more time.
The True Glow Heated Eyelash Curler instantly adds lift and volume for an eye-opening effect; it Helps make lashes appear longer and fuller in seconds; the sleek wand design is perfect for travel and on-the-go touchups.
This heated eyelash curler will help curled lashes last longer; Requires 1 AAA battery (not included) and the sleek wand design is easy to use. Instantly add curls to compliment any eye look for an eye-opening, awakening effect.
True Glow by Conair Mini Heated Eyelash Curler:
Start near the base of your upper lashes, and hold for 8 to 10 seconds
Repeat a needed to customize your look
Finish your look with a coat of your favorite mascara.
Lashes and brows are under control with this all-in-one kit. With the heated eyelash curler, you can create a natural-looking, long-lasting curl in seconds.
The comb separates lashes while the heat gently shapes them into curls—with no pinching or squeezing.
The lighted tweezers illuminate every last detail for shaping and defining brows so you won't miss a spot.
Tips
It works well. I use it after applying the mascara for better results.
This eyelash straightener features two types high and low temperature, adjustable temperature for long-lasting curly eyelashes.
The unique nichrome heating wire, balanced heating, protects your eyelash safely with a multi-functional ribbed design to offer detailed brushing.
The separate head and heating wire make it easy to clean, and the ergonomic curve design perfectly fits eyelashes, making them natural and touching.
How to use Zlime Electric Heated Eyelash Curler:
Please use mascara to brush the eyelashes first; after 1-3 minutes
Press the electric eyelash curler to turn it on to pre-heat, press it on the root of the eyelashes to heat it for 12-15 seconds, and repeat it 3-5 times.
Common Question About The Eyelash Straightener
What do I do if my eyelashes are too curly?
When your lashes are too curly, it detracts from the purpose of a lash lift, lengthening and volumizing. To fix overly curly lashes, the best solution is a second perm.
You may also be able to relax the curl by moisturizing your lashes with a natural oil like castor oil and using your eyelash curler.
Why do eyelashes grow crooked?
Trauma and inflammation distort the tissue around the lash root, causing the lash to grow in an abnormal direction, in this case, inwards towards the eye.
The eyelid position is normal, although some of the cicatrizing diseases may cause an inward turn of the eyelid margin before going on to frank cicatricial entropion.
Is Vaseline good for straightening your eyelashes?
Putting vaseline on your eyelashes does not help them grow faster or longer, but it does help them stay moisturized. It can also make thicker, shinier lashes, which helps if you have sparse lashes.
Vaseline also allows your eyelashes to grow to their natural length before falling out.
How can I relax my curled lash lift?
You can use oil to relax your lash lift. If you've ever had a lash lift treatment where your eyelashes are so curled they're basically high-fiving your eyelids, you'll know just how devastating over-permed lashes can be.
Are there any downsides to using a heated eyelash curler?
The downside when using an eyelash straightener is that straightening your lashes with a heated curler will take a little bit of time since it's essentially doing double duty: ironing out the curl and lifting your lashes into a natural, sweeping curve.
How long does it take to straighten your lashes?
It doesn't take that long, around a minute or two for each eye.
How to pre-heat your eyelash straightener?
Plug in or turn on your electric curling device when you are halfway through applying cosmetics. It ensures that you will not have to wait for it to heat up as you use it on your eyelashes.
How do you prepare your lashes before straightening them?
Apply a proper amount of clear mascara. A few strokes are enough to cover the outer layer of your lashes and prevent heat from touching them directly. You should allow the product to dry well before using the eyelash straightener.
Eyelash Straightener Video Tutorial
We Thought You Might Like