So you come back home after much-needed girl time, and all you can think about is why your girlfriends have long and beautiful lashes, and you don't? We hear you, and you are not alone. Actually, many women struggle with growing their lashes, but we are here to tell you all about Boostlash reviews, a product that's getting a lot of attention.
As we were saying, a lot of women have problems when it comes to growing their lashes at some point in their lives. Lashes, after all, need attention, just like the hair on your head, and even a change in your diet can affect their growth. Here is when most of us turn to products like eyelash growth serums which work pretty well, some would even call these miraculous!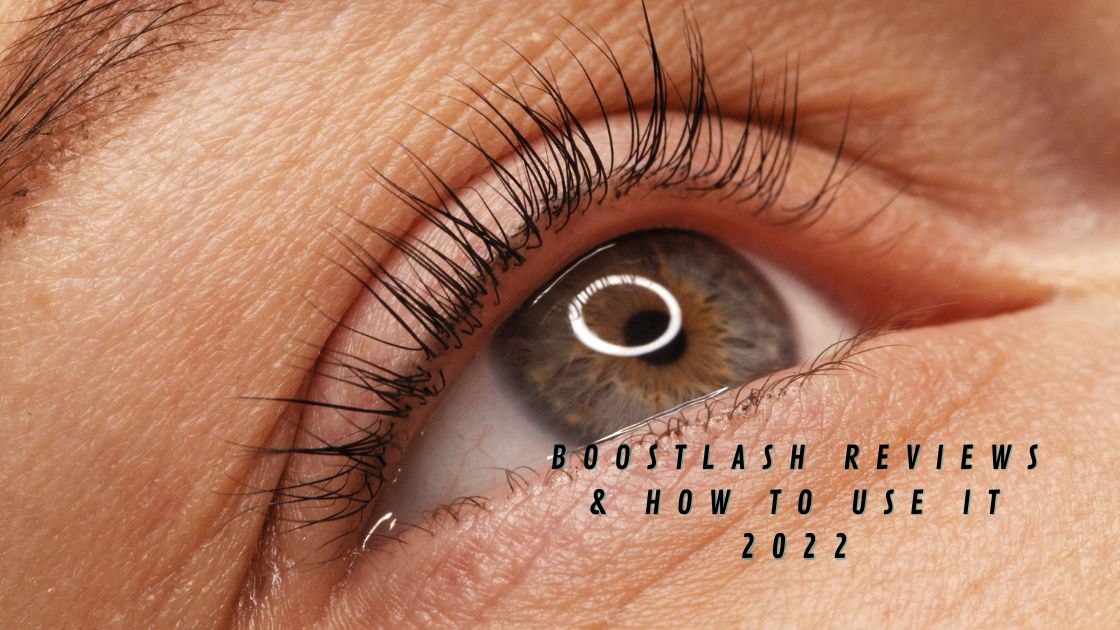 If you are the type that likes more of a traditional or natural look, and eyelash extensions aren't for you, but still you want to be able to have decent eyelashes, then you are the perfect candidate for eyelash growth serums and Boostlash serum, which according to most reviews it is a game-changer in the growing lashes business.
Or, perhaps you are just giving your lashes a little break from eyelash extensions but have that night out, party, or date night with your guy coming up. Then join us in this Boostlash reviews journey, as we discover together what's the hype all about. We'll also share with you where you can snatch yours and of course, how to use it for amazing results.
Boostlash Reviews + Alternatives Reviewed In This Article
Boostlash Explained
Boostlash is an eyelash growth serum that offers to help lengthen lashes. The formula is made out of plant-based ingredients, which supposedly makes it very mild so it won't cause irritation or redness.
According to the brand's website, this product will increase growth in eyelash length by 17% in a 30-day cycle, increase eyelash diameter by 19% in a 30-day cycle, and increase eyelash volume by 3 times in a 15-day cycle.
Additionally, Boostalsh is also effective in providing you with softer lashes.
Boostlash Benefits
Boostlash is confirmed to be safe, free of allergies, and does not cause harm to your iris color nor does it cause any form of irritation.
Boostlash can also be applied to your eyebrows. The effects are amazing, and the results are full of precision. This eyelash growth serum is a working wonder on both your eyebrows and eyelashes.
The careful breakdown of each component of this product shows that you are safe from any irritation. And Is not tested on animals.
Boostlash Possible Risks
Because it is applied twice per day and applied to the lower lashes, there is more of a possibility of getting it into your eyes, which may irritate them.
Despite the claims of the brand saying Boostlash will not cause irritation, some users have reported a burning sensation on their eyelids and in their eyes. It mostly happens from the prolonged use of this serum on your lashes that causes extreme dryness of your eyelashes so far.
There have also been complaints about swelling of the eyes and extreme cases which have experienced falling off the eyelashes. If this happens to you, stop using it immediately and see a doctor.
Boostlash Reviews: Does it really work? What You Need To Know About Boostlash
---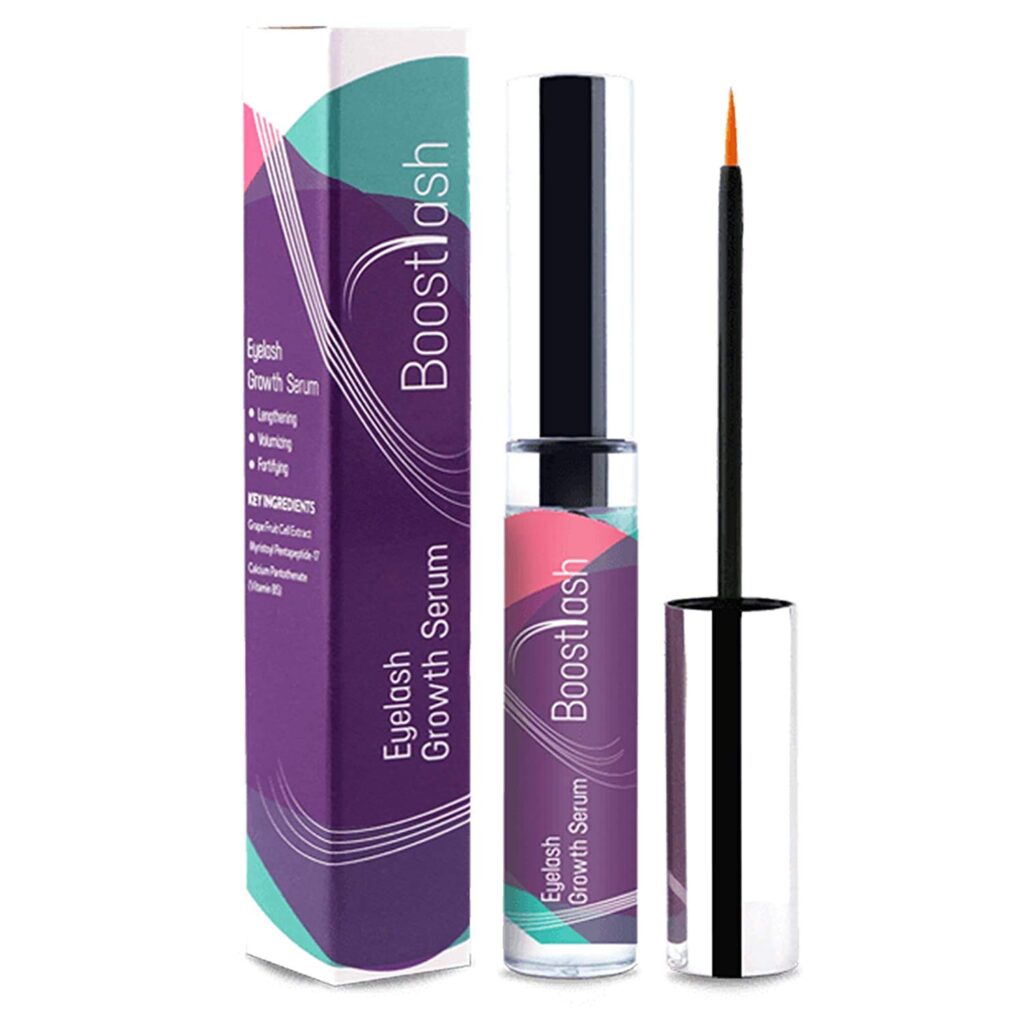 What We Like
It uses natural ingredients
It is a relatively inexpensive product
It can be used on your eyebrows
What We Don't Like
You will be needed to apply it twice a day
There could be some side effects
If you are allergic to grapes, then this may not be the product for you
Unique Formula
Boostlash is the most powerful eyelash serum on the market, which doesn't contain Prostaglandin (an ingredient found in many other eyelash serums, which causes skin pigmentation and iris discoloration).
Boostlash is also paraben free (a commonly used ingredient in cosmetics that has proven long-term side effects).
Clinically Proven
Boostlash serum is clinically tested and increases the volume, lengthens, and fortifies all types of lashes.
Boostlash is confirmed to be safe, and free of allergies does not cause harm to your iris color nor does it cause any form of irritation. This eyelash serum has the components that make it your ideal choice in your beauty collection.
Key Ingredients
Vitis Vinifera: Boostlash contains stem cells from a grape of the purple-colored Gamay variety. These grape stem cells help protect human skin stem cells against harmful UV radiation. By helping skin stem cells protect their main stem cell characteristics, this ingredient allows for superior protection of the eye.
Panthenol: Pantothenic acid, which is actually vitamin B5, helps your body to convert carbs into energy and supports the production of protein-rich tissues such as collagen.
Pentapeptide-17: Boostlash uses a peptide called Myristoyl Pentapeptide-17 to increase the proliferation of lashes by strengthening and stimulating the cellular foundations from which the lashes grow; much like watering and nourishing soil in order to grow a plant.
Vitamin E: Vitamin E is an antioxidant that helps repair and build tissue. Vitamin E in Boostlash, help reduce inflammation and repair damage to the follicles, and healthy follicles encourage hair growth.
Boostlash Reviews
Being a mom of 3, I don't always have time to get all glammed up. No matter how crazy our mornings are, I always make sure I have time to at least put some mascara on! I found Boostlash to make my eyes pop even more. Every morning I put the eyelash growth serum first. Then I put the eyelash volumizing serum on, followed by my mascara. My eyelashes have never been this long and voluminous. It's a total game-changer!!!
Normally, I wouldn't make a big deal out of a product, but guys 'Boostlash' has rocked my world. I had an incident with our gas grill a couple of months ago that burned off most of my lashes on the right side. I started using Boostlash a week later, and have been fastidious in regular applications. They're nearing regular length now, and I've barely used any of the bottles. Fantastic product. #boostlashbeliever
Boostlash Alternatives
---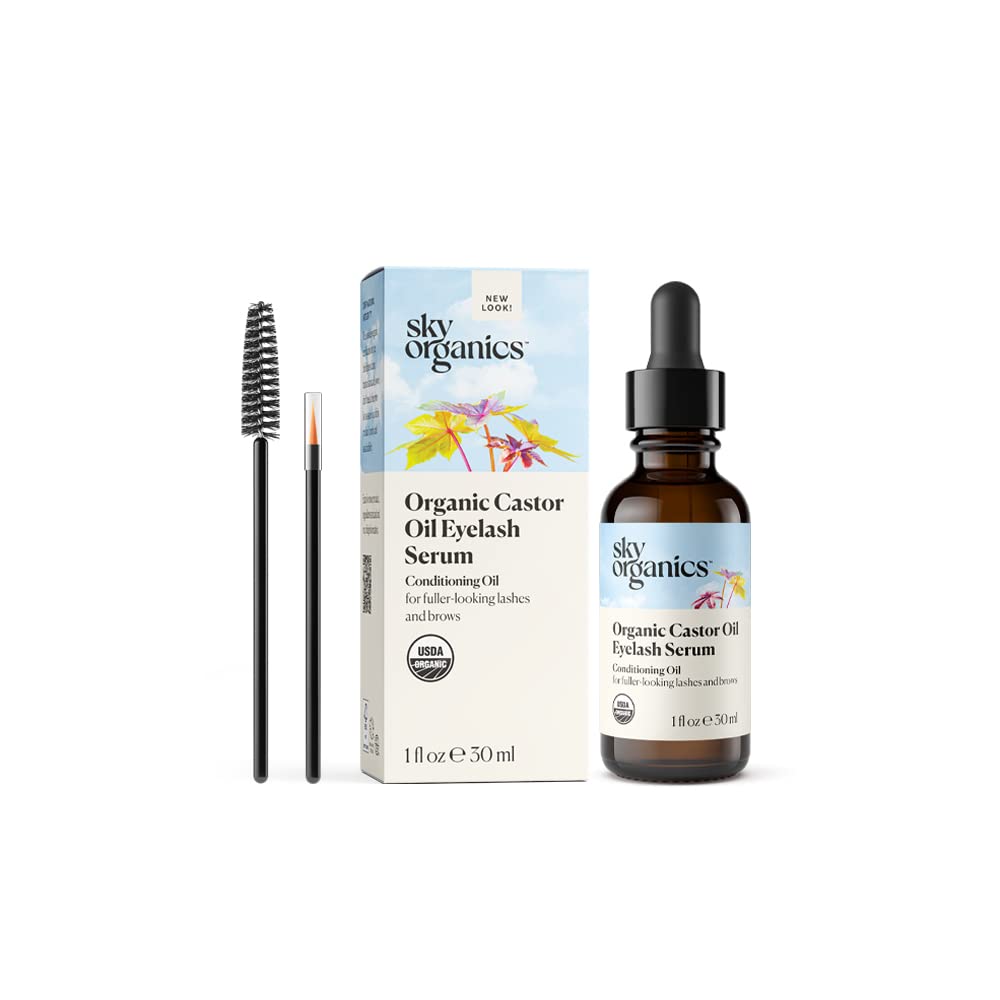 What We Like
Lashes & Brows
100% Pure
Cold-Pressed
Certified Organic
Sky Organics Organic Castor Oil Eyelash Serum is a natural source of fatty acids that help moisturize the root and nourish hair follicles for healthier, stronger, and fuller-looking lashes and brows.
Sky Organics' 100% pure Organic Castor Oil Eyelash Serum is retrieved through a process of cold-pressing rather than chemical extraction to help retain its vitamins and antioxidants and eliminate any potential irritants.
Tips
Nightly, apply 1-2 drops of Sky Organics Organic Castor Oil Eyelash Serum onto a clean eyeliner brush or mascara brush and wipe off excess before lightly brushing along the lash line or through the brows.
Sky Organics Organic Castor Oil Eyelash Serum is responsibly made in small batches with the highest quality ingredients, is USDA-certified Organic, and is 100% vegan and cruelty-free.
What Our Testers Say
I didn't expect such fast results, but my lashes are longer and somewhat fuller and are not breaking off anymore, which was a problem for one eye. I'm very pleased with this castor oil serum. I just use a dab of the dropper and use it on both eyelids near the lash line.
---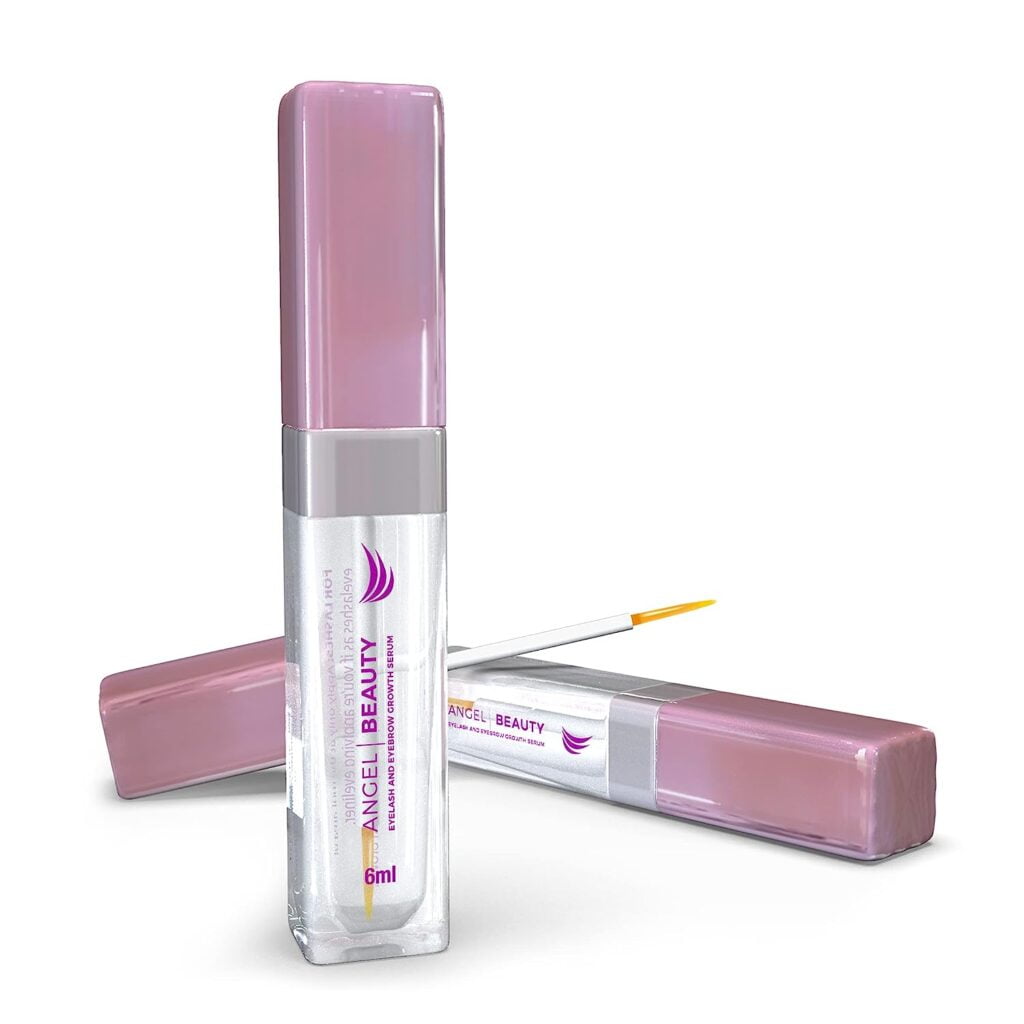 What We Like
Clinically Tested
Natural Ingredients
Vegan
Cruelty-Free
Hypoallergenic
Sulfate-Free
This lashes growth serum uses a unique blend of plant extracts and natural ingredients to provide you with the longer, fuller, and thicker eyelashes and brows you've always wanted.
Unlike other top brands, the key ingredient is the Keratinocyte Growth Factor, one of the most clinically proven and research-backed hair growth stimulants that are specially formulated to nourish hair follicles, promote new hair growth, and strengthen existing hairs.
Tips
Apply twice a day. Clean and dry both skin and hair before applying. Makeup can be added on top once the serum has dried.
Botanically derived from only the highest quality ingredients, a pure and hydrating serum that has been clinically tested, allergy tested, and dermatologist tested with your safety in mind to ensure sheen and luster without any redness or irritation.
What Our Testers Say
Add your text here
---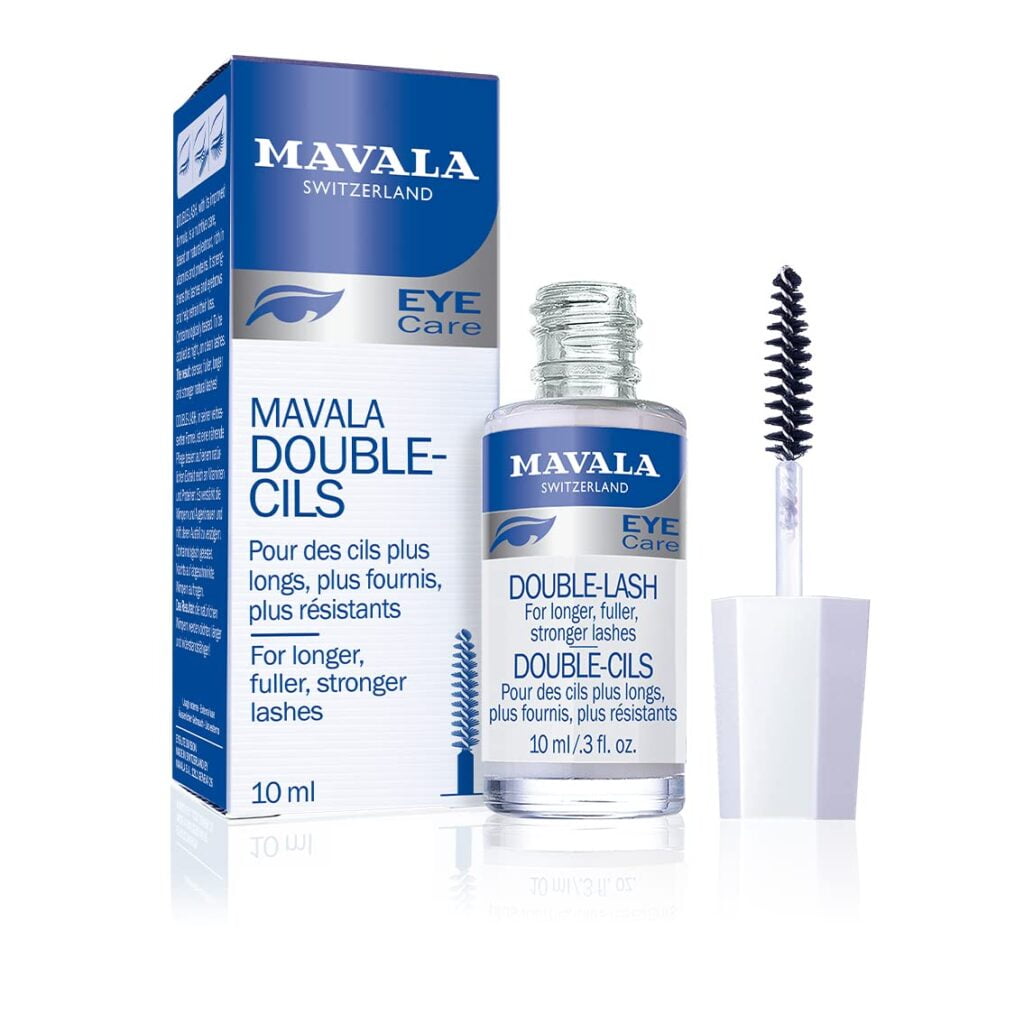 What We Like
Vitamins
Fragrance-Free
Colourant-Free
What We Don't Like
Pricey
Applicator Too Short
Small Bottle
Step up your beauty game. Mavala Double Lash serum enhances the health of your lashes or eyebrows for a fuller, longer appearance. Boost your lashes and your confidence for a lush, beautiful look
This serum contains an extract rich in vitamins and proteins to give your lashes a natural, nourishing boost. Eyelash treatment growth stimulates growth over time to increase fullness and resistance.
Tips
Remove makeup and swipe double lash on clean eyelashes from root to tip or eyebrows before you go to bed for a nighttime treatment.
Double-Lash contains a natural extract rich in vitamins and proteins that strengthen, cover, and protects the lashes which will then become longer and stronger. This care helps lengthen and densify lashes, which will be fuller and silkier
What Our Testers Say
My lashes are substantially longer after a couple of weeks of use as they have stopped falling out.
---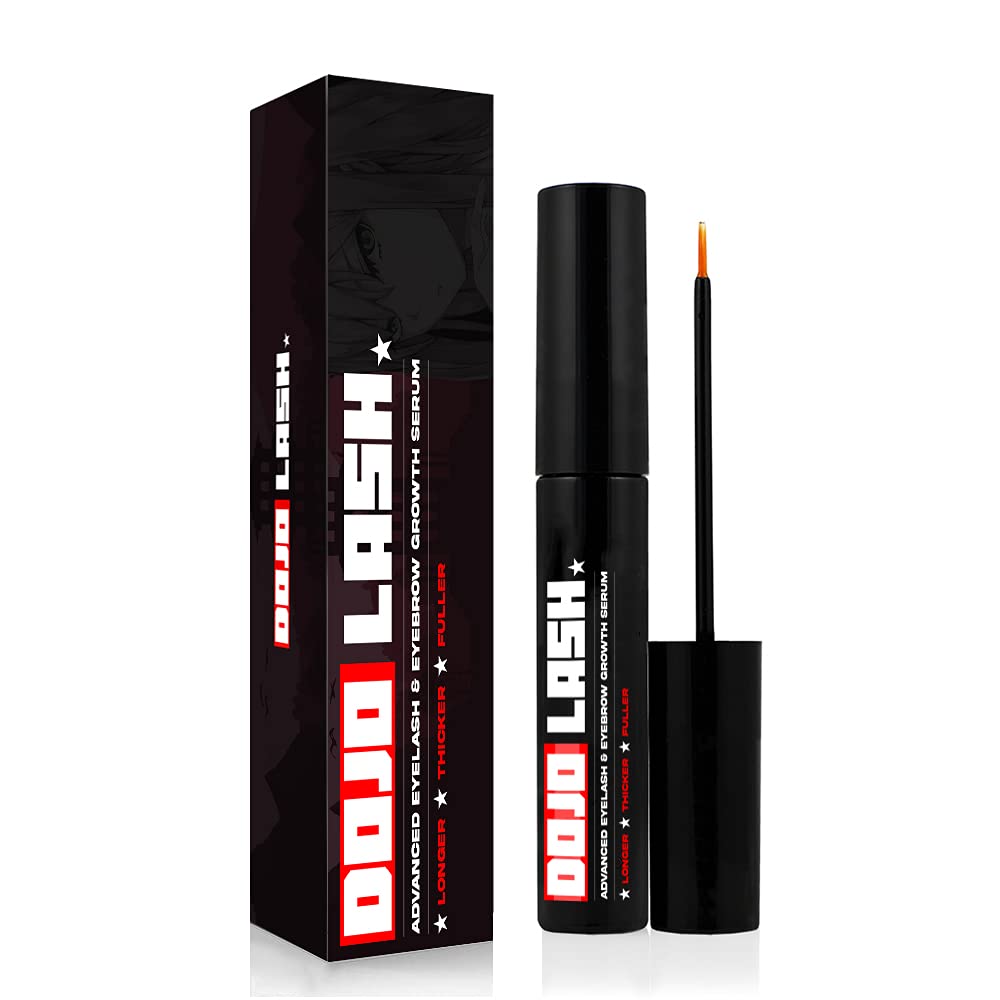 What We Like
Easy To Use
Biotin
Lash & Brows
DOJO lash nourishing eyelash growth serum promotes new eyelash growth and fortifies existing hairs for bold, dramatic-looking eyes in as little as 2 weeks.
This advanced formula eyelash growing serum provides a dramatic boost to thin, sparse, and brittle lashes.
Tips
Draw a thin line of DOJO eyelash and eyebrow thickening serum along your upper and lower lash line & beneath clean eyebrows once a day before bedtime.
The nutrients in our serum will quickly penetrate hair follicles and stimulate lash and brow growth. For best results, apply only at the root area onto clean skin as though applying eyeliner.
What Our Testers Say
I absolutely love it! I have tried many other lash serums from cheap to expensive and this is always my go too. I always get compliments on my long thick lashes. It's brilliant if you have brittle lashes from lash extensions too. Repaired all my previous damage from lash extensions/false lash use.
---
How To Use Boostlash Steps By Step
Step 1: Remove eye makeup
Carefully remove eye makeup with oil-free makeup remover and ensure the skin around the eye is dry.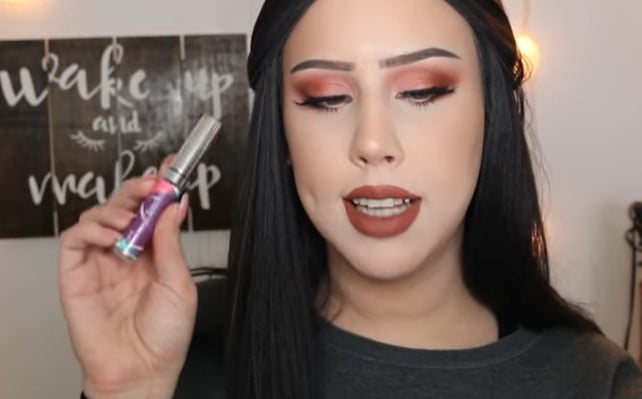 Step 2: Apply Boostlash
Gently apply Boostlash on your upper or lower eyelids, before going to bed and before applying eye makeup in the morning.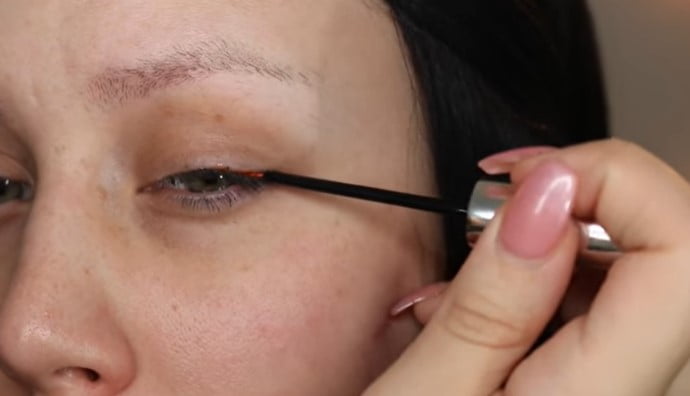 Step 3: See the magic
Sit back and see how your eyelashes will keep growing and getting thicker with this unique eyelash growth serum.
Common Questions About Boostlash Reviews
Do lash serums really work?
Over-the-counter eyelash serums can't cause growth but can still create healthier lashes. These formulas contain ingredients designed to condition and strengthen lashes, leading to less breakage.
Why use lash serums like Boostlash?
While a good mascara does the trick for instant results, you might consider enlisting the help of a lash growth serum for an even bigger boost.
Although you might not necessarily see dramatic results from these serums immediately, they contain nourishing ingredients that strengthen eyelash hairs over time, making them stronger and more resilient against breakage.
How to choose a lash growth serum?
Experts recommend looking for a formula that contains biotin, peptides, or lipids. Biotin is a B vitamin that helps lashes grow longer and thicker and stimulates the growth of additional eyelash follicles.
Lipids condition and moisturize the lashes and peptides specifically act on the skin cells of lashes to create a healthier foundation and boost volume.
Are there any downsides to eyelash growth serums?
For some people, these formulas may cause sensitivity or an adverse reaction; itchiness along the eyelash line is one common side effect. Some might only be able to use an eyelash growth serum a couple of times a week instead of every day.
How long does it take for Boostlash to work?
You may be able to see results in as little as 2 weeks and up to 70% more length by week 4. Every human is different, though, so be patient with yourself. Make sure to take pictures to document progress.
Can I use Lash Boost twice a day?
Use Lash Boost once daily, at night. Apply it to the upper lash line only and follow these steps for the best results.
How To Use Boostlash Video Tutorial
In this video, you'll get to know more Boostlash reviews and the exact process, steps, tools, tips, and tricks, you must know to master the correct use of your Boostlash serum.
Products Mentioned In This Article
We Thought You Might Like