Did it ever occur to you that the food you eat impacts the growth of your eyelashes? Well, in case you didn't, experts say the food we eat can actually help in getting longer eyelashes. So in case you are wondering, what foods make your eyelashes grow? We have answers for you.
As you may imagine, it is not about eating just any food but eating the right food that can positively impact the growth of your natural lashes. Keep in mind that just like certain nutrients and ingredients can help in the growth of the hair on your head, the same goes for your lashes; after all, it is also hair.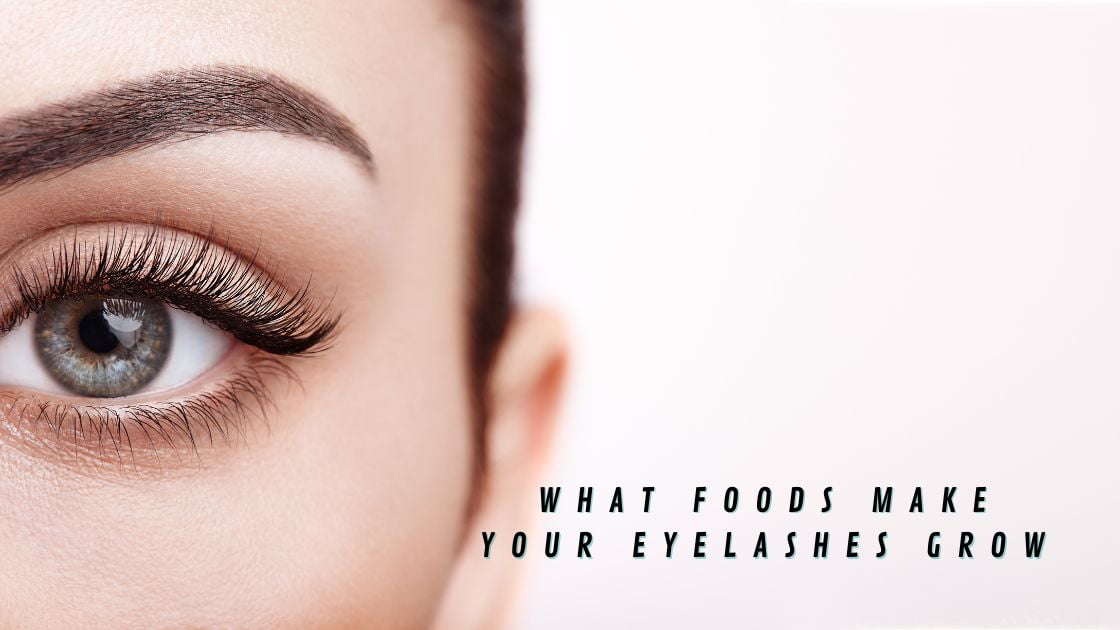 So if you've been wishing and dreaming of long, beautiful lashes, and have tried a few things without much or any results, try giving the right foods a chance. You also may have had a bad experience with extensions or falsies and want to give your lashes a break; well, the right vitamins and nutrients in certain foods can help.
Though it may sound too good to be true, keeping a healthy diet that includes plenty of water, veggies, fruits, whole grains, and proteins have been known to help us stay healthy, and when you are healthy, your body promotes natural beauty. Keep reading and find out what foods make your eyelashes grow and more helpful tips.
What Foods Make Your Eyelashes Grow List
Eggs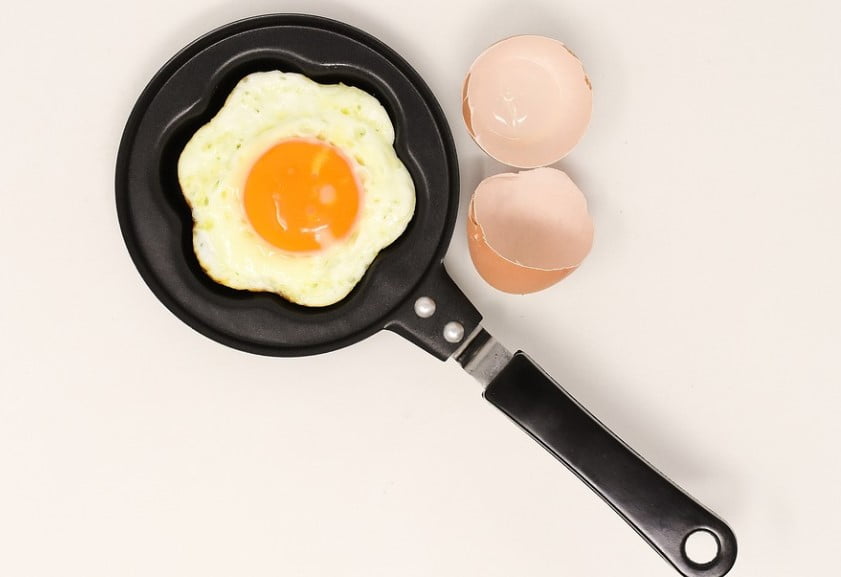 Eggs are high in protein. Hair and eyelashes are composed of keratin. Foods that are rich in protein help your body get the right amount of amino acids to produce keratin. It will make your eyelashes stronger and longer.
Salmon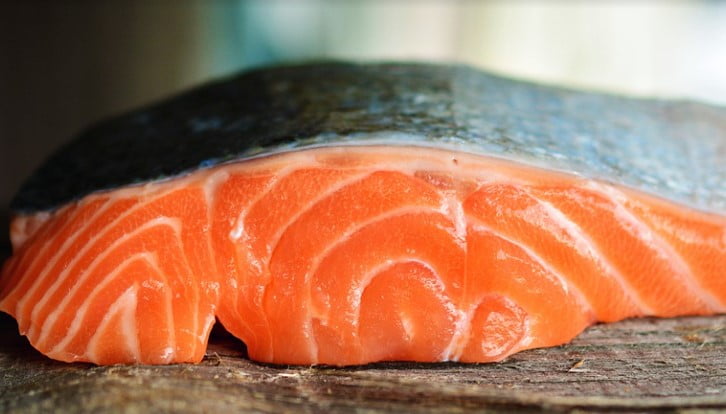 Salmon is a source of Omega-3 fatty acids, vitamin D, and B vitamins. Omega-3 fatty acids protect your lashes against breakage and from becoming brittle and falling out. Vitamin D and B vitamins enhance eyelash growth.
Nuts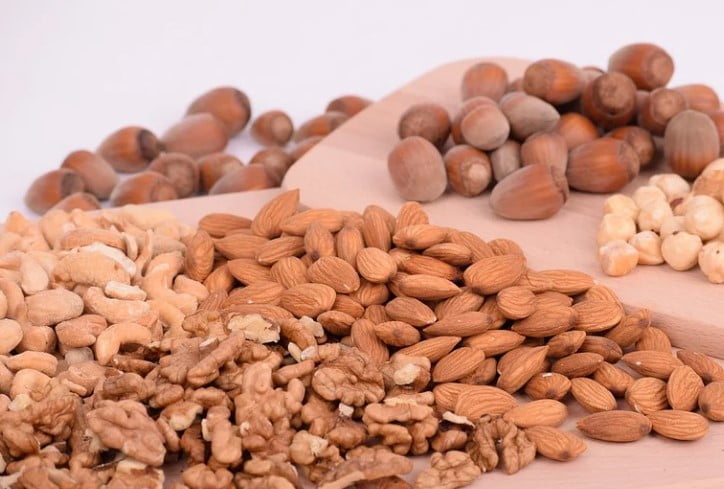 Nuts provide your body with Omega-3 acids and vitamin E. The fatty acids and vitamin E, transport blood and oxygen to hair follicles.
It increases blood flow and strengthens the hair follicles. It helps to keep your lashes in place for longer and encourages them to grow more quickly.
Beans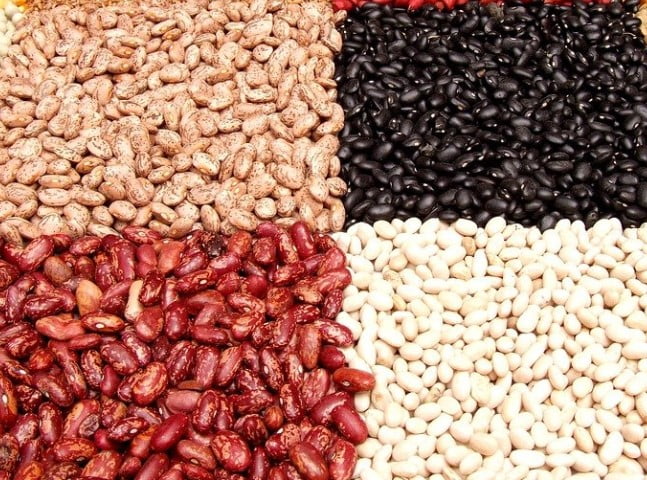 Beans contain vitamin H and folic acid. Vitamin H increases blood flow to your hair follicles, makes your lashes look thicker, and prevents them from getting dry and falling out.
It helps your body absorb amino acids and fats that are essential for healthy eyelashes. Folic acid prevents your lashes from becoming brittle.
Whole Grains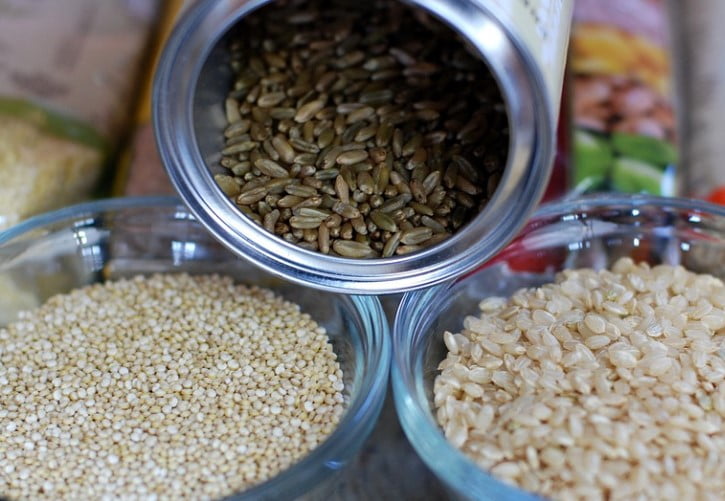 Whole grains are rich in vitamin B6 and iron. Vitamin B6 stimulates the production of melanin, the pigment that gives your lashes their color. Iron is stored in hair follicles and prevents your eyelashes from becoming weak and falling out.
Spinach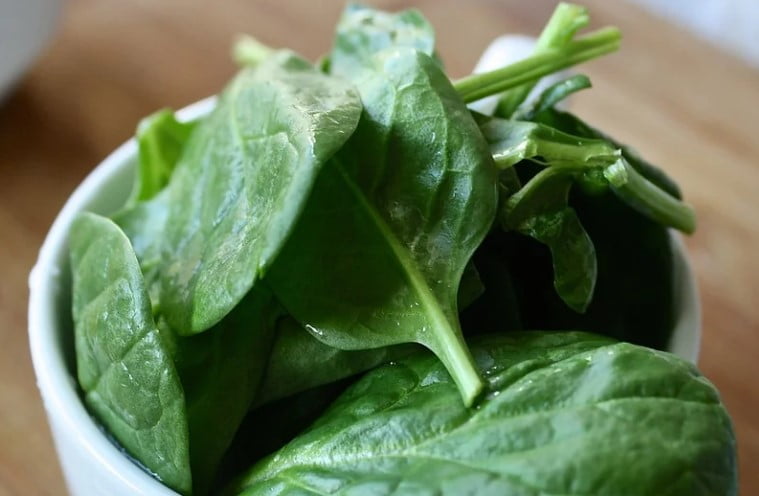 Spinach is a food full of nutrients that help maintain hydration and prevent eyelash breakage. This is because that vegetable is rich in vitamin A, vitamin C, folic acid (beta-carotene), and iron.
Folic acid helps replace old cells from the body with new ones, including capillary cells. All these elements work together to keep the eyelid healthy and fertile for regrowing new follicles.
Sweet Potatoes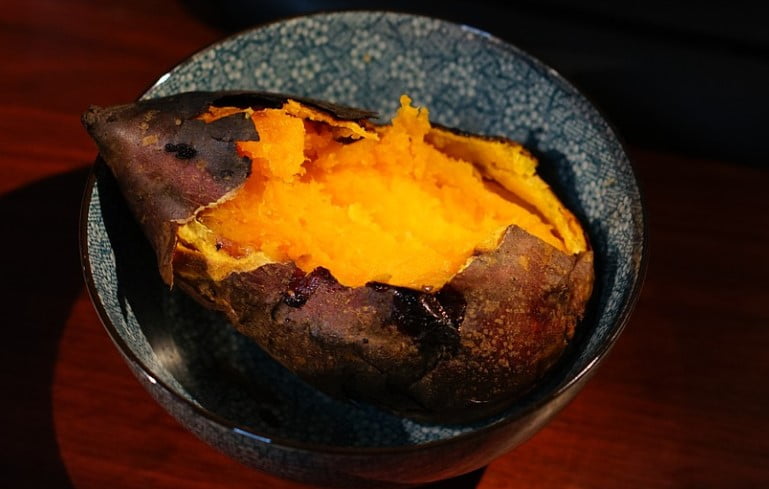 Rich in beta-carotene, a powerful antioxidant that the body transforms into vitamin A as soon as it is ingested, sweet potatoes can help fight eyelash dryness and production of sebum, which in turn is essential for the regrow of new eyelashes and to strengthen the existing ones.
Beta-carotene can also be found in other orange vegetables such as carrots, squash, melon, and mango, which can also be good foods that make hair grow.
Avocados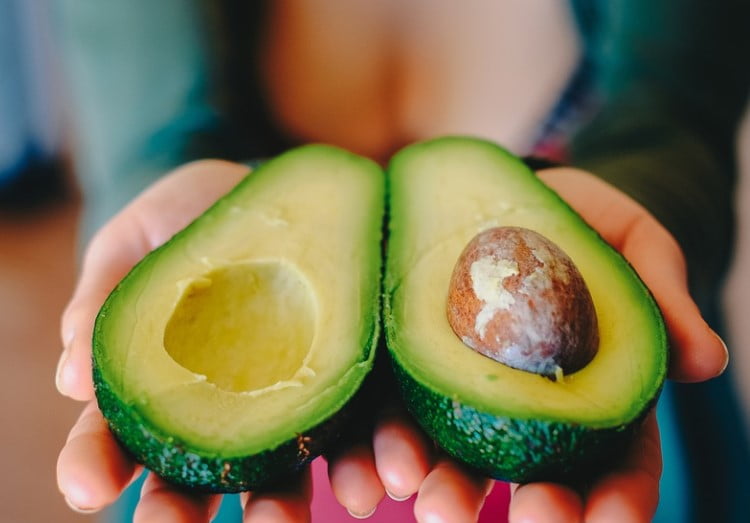 Thanks to its high concentration of essential fatty acids, avocado is a food perfect for accelerating eyelash growth because it stimulates collagen production.
Also rich in Vitamin B and Vitamin E, which work at the cellular level to protect and strengthen your eyelashes.
Greek Yogurt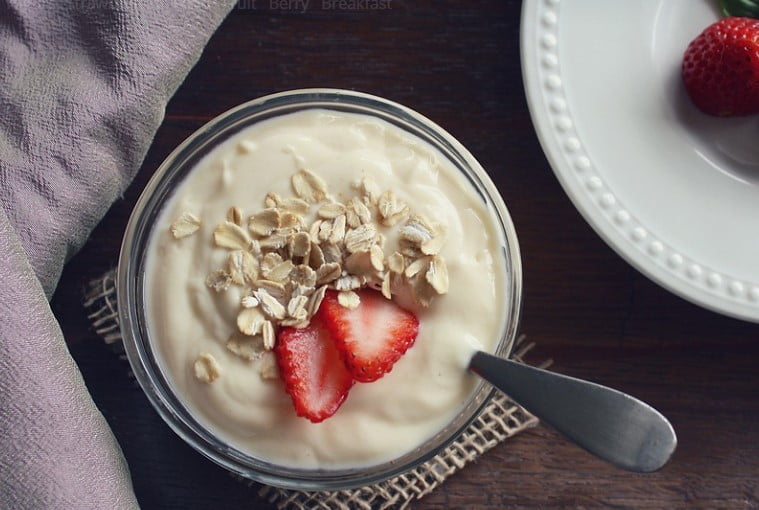 Greek yogurt is a food rich in protein and vitamin B5, also known as pantothenic acid, two essential nutrients for your eyelashes' healthy and rapid growth.
This is because, while proteins are the basis that forms the hair structure, vitamin E helps improve blood circulation helping in the "birth" and growth of new hair and lashes.
Vitamins C, E, and Biotin Supplements
The RAW whole food vitamin C supports immune system health, healthy heart, skin, and eyes; 23 powdered and organically grown fruits and vegetables add supporting antioxidants, vitamins, and nutrient cofactors.
Essential for growth and tissue repair, Vitamin C promotes vision health, periodontal health, and collagen, bone, and cartilage formation.
Raw Vitamin C provides 500mg of Vitamin C and naturally occurring bioflavonoids.
Vitamin E transports blood and oxygen to hair follicles, encouraging hair growth and eliminating dry and brittle lashes.
You can try Solgar Vitamin E 670 mg. This formulation provides Vitamin E (as d-Alpha Tocopherol) and d-Gamma, d-Delta, and d-Beta Tocopherols; it is offered in oil-based soft gels to support optimal absorption and assimilation.
Solgar Vitamin E is free of gluten, wheat, dairy, yeast, sugar, artificial flavor, sweetener, preservatives, and color; suitable for vegetarians.
Vitamin E is the body's primary, fat-soluble antioxidant; as an antioxidant, it helps fight cell-damaging free radicals; free radicals can cause oxidative stress in the body, which may contribute to the premature aging of cells.
Biotin (Vitamin H) promotes cell growth and metabolism, which helps in eyelash growth and prevents brittle, fragile lashes. We love Nature's Bounty Biotin.
As is a commonly used vitamin for healthy hair, Biotin helps support and maintain healthy, beautiful hair.
Biotin plays an important role in your skin's health and supports healthy nails so you can continue to look and feel your best.
As part of the B Family of vitamins, Biotin helps support a healthy nervous system and has other benefits as well.
Natural Eyelash Growth Additional Tips
Massaging the eyelids nightly helps encourage healthy growth by stimulating the hair follicles. Avoid pressing too hard. A gentle touch is all that is required for approximately 60 seconds. It is easy to do this while applying a natural oil or aloe.
It is very important to clean your eyelashes every night. Remove all makeup and debris from the day.
Once or twice a week, alternate hot and cold eye packs for roughly five minutes each. Repeat as many times as you like. This activity stimulates the nerves and muscles around the eyes to promote hair growth and reduces the signs of wrinkles.
A green tea bath is an excellent way to achieve longer, darker lashes. Simply make a cup of green tea and wait for it to cool. Dip a cotton ball in and swipe the warm liquid across your eyelashes.
There are many lash serums on the market. Their formulas are designed to work with the growth cycle and help boost and maintain it. Look for a lash serum with squalene, which helps thicken lashes.
Try using RevitaLash Cosmetics. This award-winning lash conditioner enhances and protects against breakage while improving flexibility and shine.
An original, Physician developed lash conditioner addresses the visible signs of eyelash aging due to chemical and environmental stressors, leading to healthier-looking, more luxurious lashes.
Apply a thin line of RevitaLash Advanced directly to eyelashes above the lash line once a day.
Common Questions About Foods That Make Eyelashes Grow
Is it possible to grow eyelashes?
Experts say it is possible to significantly increase the length and thickness of your eyelashes. Your eyelashes typically take around two months to grow.
What foods make your eyelashes grow?
When you start thinking about what foods make your eyelashes grow, you need to consider healthy foods.
Just like the hair on your head, eyelashes affect the body's health. They require specific minerals and vitamins to grow and shine. If you aren't healthy, you aren't going to be able to grow healthy hair.
You must eat whole grains and healthy carbs to keep your body functioning optimally. There is also a myriad of vitamin supplements for hair growth.
What helps eyelashes grow fast?
Castor oil has been known to help eyelashes grow. Apply a small amount of castor oil to the eyelashes each night before bed and wash it off in the morning.
Aloe vera: Apply a small amount of aloe vera gel on the eyelashes before bed and wash it off in the morning. Eyelid massage: Gently massage eyelids along the lash line.
What things should you avoid if you want to grow eyelashes?
It's hard not to rub your eyes at certain times of the year, especially when hay fever season starts. It's a bad idea. Your eyes are very delicate, and rough treatment can cause eyelashes to fall out or cause small blood capillaries to burst.
Anything you use on your eyes should be gentle. Choose products without parabens or scrubbing beads, from makeup remover to night cream.
Strip lashes have been around for too long. They come in all sizes, shapes, and volumes, so it's possible to change your look up every day.
False eyelashes bond to the lash with glue, Homemade Eyelash Glue, or a magnetic strip and can be re-worn several times. But these types of lashes can be harmful and increase your chances of losing healthy eyelashes.
Never leave false eyelashes on for extended periods of time. It is important to remove them as soon as possible. Use a gentle cleanser and never pull or tug.
What Foods Make Your Eyelashes Grow Video Tutorial
Products Mentioned In This Article
We Thought You Might Like