Pumpkin isn't only a sign of the fall season, this colorful ingredient is becoming more and more popular in beauty products, and today, we'll tell you all about how pumpkin oil can help you achieve longer, luscious and beautiful lashes by adding to your lash care routine, the best eyelash pumpkin oil.
If you are into caring for your lashes, which tend to be the most neglected hairs in our body, good for you; but by now, you are probably aware that there are plenty of lash oils, serums, as well as eyelash growth mascara, and other product that fails to do what they offer, this is because these do not contain what really works.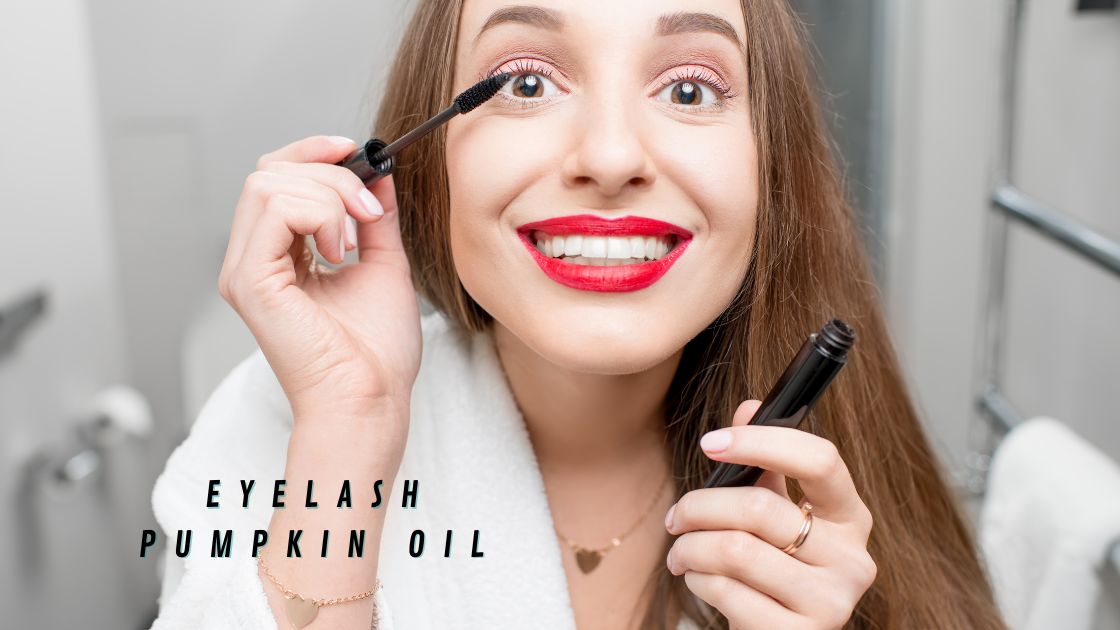 For years we've heard how castor oil is the best when it comes to eyelash growth. However, other key ingredients include pumpkin seed extract, biotin, and peptides to condition and strengthen eyelashes. This is the mix of ingredients you should look for in your next eyelash growth mascara.
Eyelash pumpkin oil may be overlooked when it comes to caring for and making your lashes strong and healthy; however, it's clear to see that it does a ton of good for your lash health. If you are new to lash growth products, then you'll love our selection of eyelash pumpkin oil in this guide.
Eyelash Pumpkin Oil Benefits
Pumpkin seed oil is rich in nutrients like vitamins, minerals, and fatty acids. All these are nourishing to the skin, hair, and general body.
The pumpkin seed oil has been proven to treat hair loss. Studies have shown that consuming pumpkin seed oil is a good way to treat alopecia and hair loss. You can buy pumpkin seed oil supplements or apply pumpkin seed oil to benefit from its hair growth-boosting properties.
Pumpkin seed oil can boost your hair shine when consumed or applied externally. With its moisturizing properties, it keeps hair looking its best. Add a few drops of pumpkin seed oil onto damp hair as a leave-in conditioner.
You can use pumpkin seed oil as a makeup remover as well. It has a thinner consistency than castor oil and can help your eyelashes grow long and luscious.
How To Use Eyelash Pumpkin Oil
Step 1: Start your skincare routine
Wash your face with a cleanser to remove dirt, oil, or makeup. Makeup removal is essential; your face should be clean for the eyelash pumpkin oil to adhere to your lash line.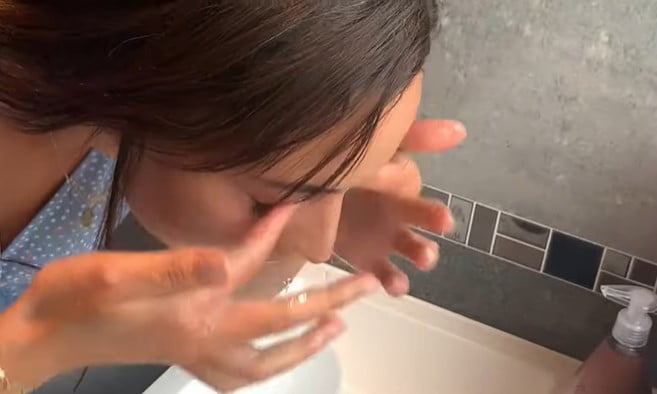 Step 2: Apply eyelash pumpkin oil
It usually comes with an applicator brush or a spoolie applicator, similar to a mascara wand. You can also use a cotton swab to apply the lash oil.
If using a brush applicator, apply the serum in a single thin layer to your upper lash line at the root of your eyelashes, starting from the inner corner of your eye and going to the outer corner.
If using a spoolie, brush the serum over your eyelashes as you would mascara.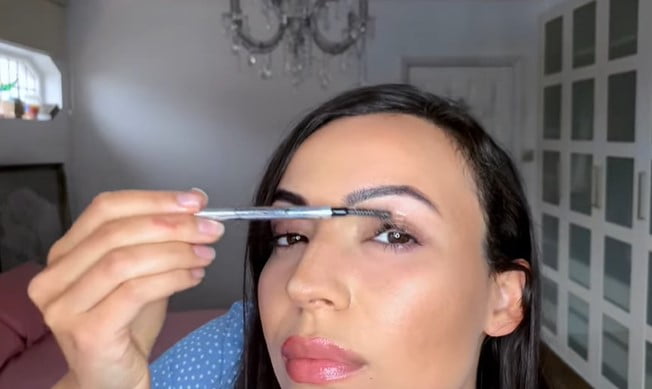 Step 3: Repeat
Repeat the application process on the upper lash line of your other eye. The eye area is the most sensitive area on the face.
If you notice any redness or irritation after applying eyelash serum, stop using the pumpkin eyelash oil.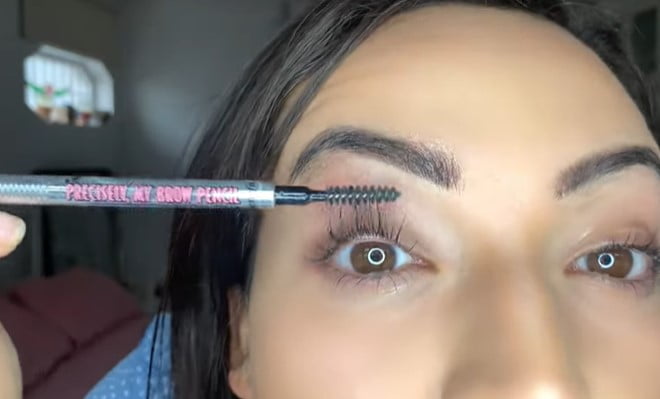 ---
Best Eyelash Pumpkin Oil
This mild, soothing oil contains antioxidants, polyunsaturated acids, magnesium, and potassium to help with hair growth and natural collagen production.
This organically certified product is Non-GMO, Gluten Free, vegan, and kosher. This product is sure to be an essential cooking oil or beauty ingredient.
This unique blend begins by patiently grinding pumpkin seeds with traditional presses. To maintain peak nutritional value and prevent oxidation.
What Our Testers Say
I have ordered this pumpkin seed oil several times. It's the best. I use it on my skin and hair. Love it.
---
What We Like
Paraben-Free
Cruelty-Free
Lash Growth & Lengthening
Soybean Oil, rich in vitamins, helps impart sheen and luster to lashes and brows, making them appear lush and beautiful. Pumpkin Seed Extract, high in vitamins and minerals, helps balance and enhance the appearance of lashes.
Panthenol (Vitamin B5) helps coat the lashes and brows and seal in moisture and nourishment for an improved overall appearance. Essential Amino Acids help boost the protein structure, resulting in a healthier-looking appearance of lashes.
Apply RapidLash to the base of the upper eyelashes using the applicator brush. The eye should be free of any makeup or eye creams. Next, start from the inner corner of the eye outwards, directly on the base of your eyelashes.
---
What We Like
Organic
Cold Pressed
No Fragrance
It has unique benefits for your skin and hair. Highly effective on skin cell regeneration.
This Organic Pumpkin seed oil ranges in color from dark yellow or orange to a rich olive green, carrying a characteristic nutty pumpkin aroma and flavor profile.
This high-quality oil is a preferable culinary or cosmetic ingredient due to its naturally occurring essential fatty acids, antioxidants, and vitamin content. It is widely used in cosmetics as an ingredient in skin creams, lotions, balms, and massage oils.
What Our Testers Say
This is the real thing and is a good, quick-absorbing, natural moisturizer. Fantastic to use on eyelashes.
---
What We Like
Moisturizing
Natural
Undiluted
This organic pumpkin seed oil is a gentle alternative to harsh chemical peels. Its minerals and vitamins infuse the skin with important elements that rejuvenate and strengthen weakened skin.
This is especially important for aging or damaged skin and hair, which does not renew itself as effectively as young skin.
It gives you immediate results you can feel. Organic Pumpkin Seed Oil heals, soothes, and moisturizes, making it an excellent choice for your beauty care regimen.
Tips
So far, I like this product. I purchased it along with a scalp shampoo brush to rub it into my hair to promote hair growth.
---
What We Like
Organic
100% Pure
Cold Pressed
This unrefined pumpkin seed oil is rich in omega-3 and -6 fatty acids, thought to help promote scalp health and the growth of thick, lustrous hair. Great moisturizer for dry scalp.
Vitamin-rich oil helps to nourish and hydrate dry, rough skin on the face and body. It helps combat moisture loss and minimizes the appearance of fine lines & wrinkles.
Absorbs rapidly into the face, neck, & under-eye area without leaving an oily residue behind. Includes an eyedropper for easy dispensing. A little bit of oil goes a long way.
Tips
I use a dime size amount of this and rub it all over my dry face. I really massage it in and work it into my lashes.
---
Common Questions About Eyelash Pumpkin Oil
Why should you look for eyelash pumpkin oil?
This is a great natural oil for lashes and is great for providing deep conditioning and moisturizing, which goes a long way toward keeping your eyelashes moisturized and resiliently healthy.
Is pumpkin seed oil good for under the eyes?
The cold-pressed pumpkin seed oil contains a high concentration of zeaxanthin, a carotenoid that can help protect eyes from UV rays and blue light.
Does pumpkin oil help hair growth?
Pumpkin seed oil is rich in heart-healthy fats and antioxidants. Animal and human studies have shown it can improve heart health, increase hair growth, and support urinary tract health.
It's also very versatile and can be used as cooking oil, taken as a supplement, or combined with other oils and applied to the scalp.
Is pumpkin oil good for your face?
Pumpkin seed oil nourishes the skin because it's also high in omegas 3, 6, and 9. All three of these essential fatty acids are vital for healthy skin.
The omega fatty acids in the Pumpkin Seed Oil work together to form the key building blocks for our skin which mean a smooth and healthy complexion.
Does pumpkin seed oil grow eyebrows?
Pumpkin seeds contain linoleic and oleic acid, oils that affect androgen levels in the body (lack of androgen is believed to be the primary cause of hair loss), and cucurbitacin, a unique amino that is responsible for their effect on eyebrow hair growth as well as scalp hair growth.
How to choose the best oil for lash growth?
Natural oils: pumpkin seed oil, Abyssinia oil, Argan Oil, and Neem oil should be listed in the ingredients of any eyelash pumpkin oil. These are great natural oils for lashes and are great for providing deep conditioning and moisturizing.
Silica: We all know silica is great for hair and can be easily found in most lash growth products.
Panthenol: Otherwise known as Pro-Vitamin B5, this stuff provides a lot of volumizing action while also hydrating and strengthening the lashes.
Aloe vera: This is another little moisturizing soother, great to find in the list of your mascara ingredients.
What you should know before using eyelash pumpkin oil?
Before using eyelash pumpkin oil, do a patch test by applying about ¼ tsp on your inner arm. If there's an irritation within 1-2 hours, do not use the oil.
Use this oil on oily/acne-prone skin because it may clog pores.
Store pumpkin seed oil in the refrigerator to lengthen its shelf life.
Avoid your lower lash line. Use eyelash pumpkin oil only on your upper lash line. If you apply the product to your bottom lash line, the product can block ducts or get in your eyes and can cause irritation. Speaking of the lower lash, would you like to learn about the best Lower Lash Extension options?
Let the lash oil or serum dry. If you apply the eyelash serum in the morning, wait until the product dries before applying makeup products.
Use continually for results. Eyelash serums do not work overnight. It can take weeks, even months, to notice results.
Eyelash Pumpkin Oil Video Tutorial
Products Mentioned In This Article
We Thought You Might Like