Wondering how to naturally darken eyelashes? We hear you. When you think of dark, defined tinted lashes, the first thing that comes to mind is eyelash dye; what if we tell you there is actually a much better, natural way to obtain the eyelashes you've been dreaming of, minus the messy dye around your eyes?
Having to deal with eyelash dye near your eye means a lot of risks, including potential irritation to your precious eyes. For that reason, eyelash tint can be a total bummer and subsequent deal breaker for many who are looking for ways to darken their eyelashes. Luckily, it is not the only way to go about it.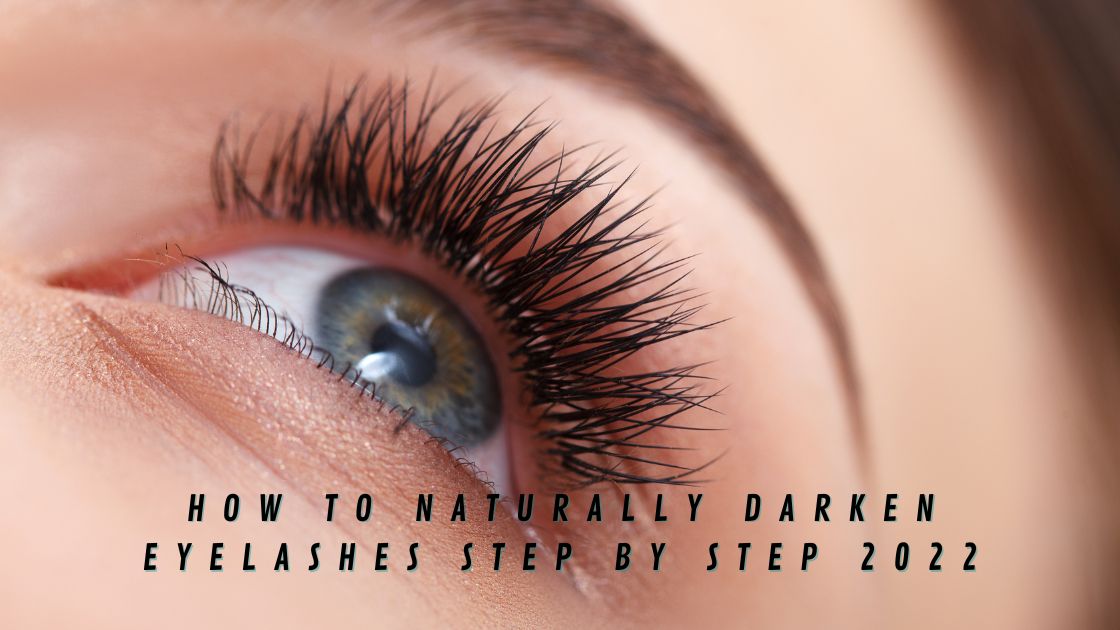 We can't blame you for craving beautiful, dark eyelashes; the charm is definitely there. Darkening eyelashes visually enlarge the eyes and give them expressiveness. However, there's no need to invest in products that, if used incorrectly, might cause more harm than good. This is why you must learn how to darken eyelashes naturally and safely.
As you can tell by now, there are numerous benefits to knowing how to darken eyelashes. So, in this step-by-step guide, if you wish to give your light-colored, sparse, and/or short lashes a much-needed boost, know more about how to naturally darken eyelashes.
Lash Tint Mascara VS. Regular Mascara
If you are serious about how to darken eyelashes naturally, you must recur to a lash tint mascara. This is an ideal dye that you apply to your eyelashes. It gives you full lashes with a dark shade without using mascara.
The lash tint mascara may look like a regular mascara; however, it is made using nourishing ingredients like plant extracts, vitamins, and oils to boost lash health and protect your lashes from damage completely natural.
In contrast to clumpy mascaras that can irritate sensitive eyes, a lash tint mascara does the opposite: it hydrates, conditions, and helps your lashes become softer, healthier, and fuller while providing a hint of dark color.
---
Best Lash Tint Mascara to naturally darken eyelashes
What We Like
Nourishes
Soft Black
Liquid
No Makeup Mascara is a 2-in-1 lash treatment and mascara clinically proven to impart the appearance of more lifted, thicker lashes. A revolutionary dual-faced, root-to-tip brush and fine-tooth comb ensure precise application.
Makeup-infused skincare. Nourishes define and lift lashes. Imparts the look of longer, fuller lashes.
Dr. Perricone recommends using the wide and flexible short bristles at the lash root to build thickness and volume.
What Our Testers Say
Best mascara ever! Looks fantastic, has no smudge or clumps, and is easy to remove! I bought it again!!
---
What We Like
Natural-Ingredients
Ophthalmologist Tested
Cruelty-Free
A serum-infused lash tint that defines and enhances the look of lashes, made with conditioning Castor Oil, Red Clover, and Mung Bean that help to strengthen healthy-looking lashes.
This everyday, serum-infused lash tint defines and enhances the look of lashes in three shades of your choice, Black, Brown, and Natural.
The nourishing treatment is designed to deliver lash-enhancing benefits. The clinically tested lightweight formula effortlessly enhances from root to tip for naturally fuller-looking lashes.
Tips
Apply nourishing formula from root to tip, along the base, evenly coating every lash.
---
An invisible leave-in conditioner that helps protect, soften, and strengthen lashes.
It's infused with a biotin peptide proven to help protect against lash fallout, breakage, and environmental toxins.
Apply as you would a mascara. Wear under mascara during the day or alone for overnight conditioning.
What Our Testers Say
I've been using the product for over a month now, and it's totally worth it! I have been taking a break from mascara and using this in the mornings instead. Honestly, my eyelashes look way better than they used to.
---
Tame, tint, fill, and set lashes in one step with our Tinted Mascara; This foolproof building mascara formula covers your major concerns while keeping your lashes soft and smooth.
This tinted mascara adds depth without residue or hardening lashes; use alone or apply over mascara to set lashes in place and add a slight tint of color.
The tinted mascara helps your dream come true. It sets, tames, and tints lashes for natural-looking wear. This dependable formula leaves lashes feeling soft while maintaining complete control.
What Our Testers Say
Never leave the house without this on. My lashes are so blond you can barely see them. This is like mascara for your brows, and it's the best one out there.
---
What We Like
Water-Resistant
Help Color
Liquid
An innovative tinted eyelash primer. Features a water-resistant, high-performing gel formula. It helps color, defines, and prime lashes. Provides a mink brown shade.
Dramatically increases the length and separates for dramatic lashes. Infused with Pro-vitamin B5 to condition lashes.
It boasts a custom ExtraFlex brush to move with lashes for ultimate separation. Creates feathery, natural-looking lashes. It can be worn alone or under your favorite mascara.
What Our Testers Say
I really like this mascara! Others I have tried were too clumpy and unnatural looking. I was looking just for color, not thickness or extra length.
---
How To Naturally Darken Eyelashes Steps
Step 1: Cleanse your eyelashes
Cleanse your eyelashes thoroughly with a non-oily cleaner to remove any makeup or natural oils.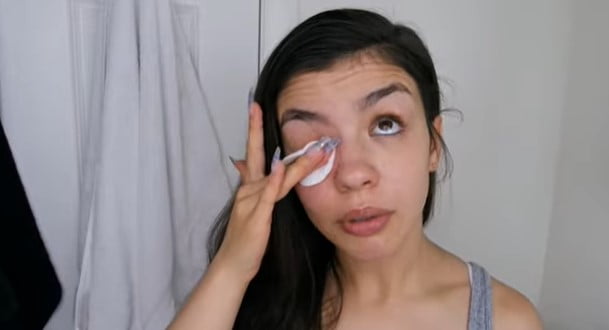 Step 2: Start from the middle
Move the applicator upwards to coat your eyelashes from the base to the tip. You can wiggle the applicator to ensure it coats the eyelashes uniformly.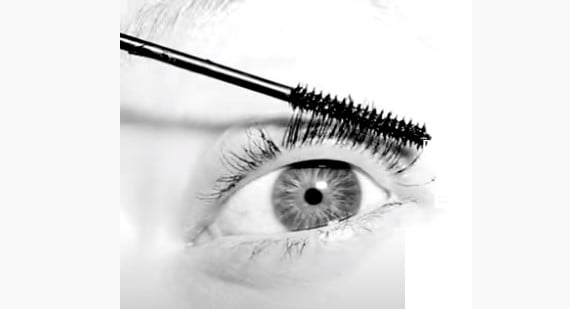 Step 3: Move to the bottom lashes
Use the applicator tip to cover the bottom eyelashes. Coat them evenly from base to tip. This way, you will prevent smudging or transferring mascara.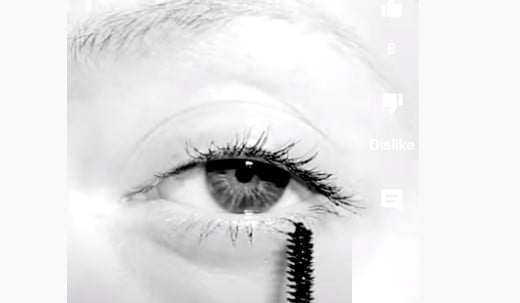 Common Questions About How To Darken Eyelashes Naturally
Can I darken my eyelashes?
If you're looking for a way to create a stunning eyelash look, you should consider dyeing or tinting them. Yes, just as with hair and brows, you can color your lashes to make them really stand out.
Why learn how to naturally darken eyelashes?
Lush, darker eyelashes often mean spending more time in front of a mirror each morning, but once knowing how to naturally darken eyelashes, you can put that mascara, eyelash curler, and fake daily lashes aside.
By using tint, you can get rid of mascara. Your eyelashes will remain black and will not wash out when cleaning your face.
Can castor oil make your eyelashes darker?
Almond or castor oil will have a strengthening effect to darken eyelashes naturally, promote growth and at the same time, make eyelashes darker. There are also certain types of Mascara That Helps Lashes Grow and serums as well; one, for example, is the Flash Serum; you can read about it in our Flash Eyelash Serum Review.
If you've wondered how to naturally darken eyelashes, those who have used castor oil swear by this method.
It not only perfectly strengthens and lengthens eyelashes but also stimulates their growth and has a very beneficial effect on pigmentation, making them much darker, richer, and more expressive.
Is coffee effective to darken your lashes naturally?
Brewing the strongest coffee and applying it to your lashes could make them appear darker, but not enough to impact your look.
Should you use henna to make your lashes darker?
Henna is a natural solution to dying the hair; however, while it works perfectly on your head, its grainy texture may make the process impossible. Not even considering you would need to leave the mud-like mixture on your lashes for hours.
Is it hard to apply a tint lash mascara?
It is a quick, easy and painless job. Within just 10 mins, give your eyelashes a dark shade. The only downside is that there isn't a great variety of lash tint mascaras out there.
Hon long does the lash tint mascara lasts?
The tinted shade remains for 3 to 6 weeks. It all depends upon how many times you use face cleanser or just wash your face with water. You can also try using less cleanser to ensure your tint shade remains for a long time.
Is it safe to dye eyelashes?
While everyone that has used them will tell you the procedure is safe, the FDA hasn't approved any dyes for tinting because it has the safety of your eyes in mind.
"Permanent eyelash and eyebrow tints and dyes have been known to cause serious eye injuries," the federal agency says.
Why you should avoid dye lash?
Sometimes, people feel irritated or burned near their eyes due to tint. This is because professionals use saline before the process. Saline is used to removing pain in the early times after applying the tint.
What causes white eyelashes?
Poliosis, also known as poliosis circumscripta, simply means a harmless lack of pigment in hair follicles, which causes them to become white or gray.
The condition can exist from birth or appear without warning at any age.
How To Darken Eyelashes Naturally Video tutorial
If learning how to naturally darken eyelashes isn't your thing, and you're still interested in dying your eyelashes for a long period of time, in this video tutorial, you'll find everything you need to dye your lashes using eyebrow coloring.
Products Mentioned In This Article
We Thought You Might Like