Every woman and some men dream about longer, thicker, and fuller lashes of their own, without the need for extensions; if you are one of them, you need to try rosemary oil for eyelashes. As you may or may not know, rosemary is an essential oil, and today, we'll share with you some of the best rosemary oil for eyelashes and how to use them.
If you've been struggling with how to grow your eyelashes or perhaps want to give your lashes a little break from makeup and other lash enhancements procedures, you are in the right place. Oil for lashes is one of the best and most natural ways to help lashes regain their health and strength.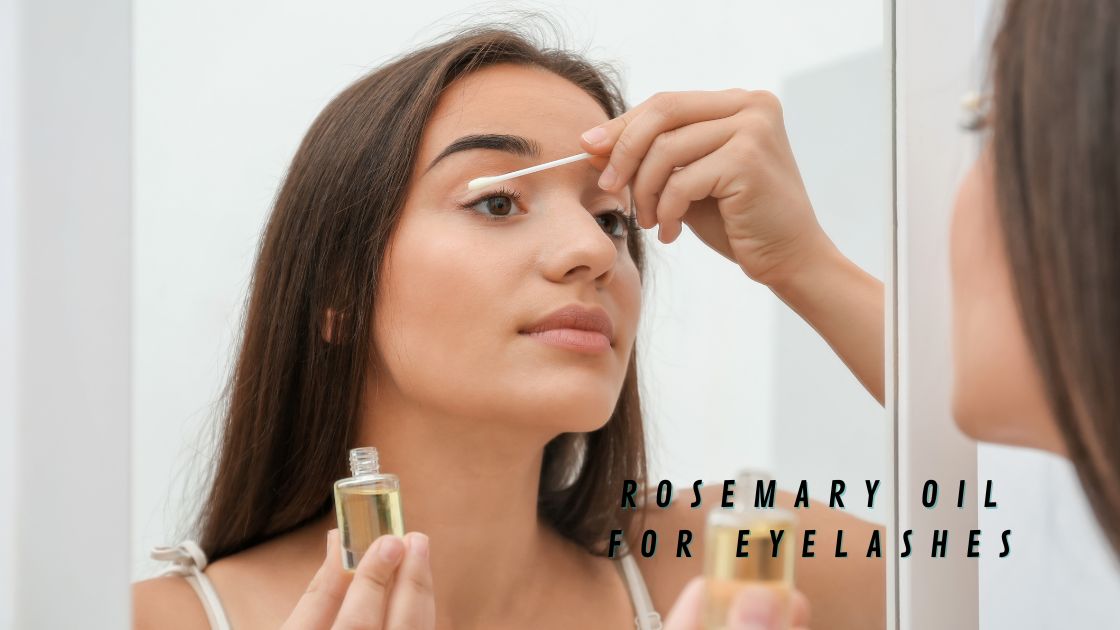 For years, it's been known that the best oil for lash growth is castor oil; however, the combination of castor oil with rosemary oil is the holy grail of lash oil. The properties of rosemary oil are fantastic, helping promote eyelash growth by increasing circulation.
As you can tell by now, rosemary oil does a ton of good for your eyelashes, protecting them and nurturing them to grow. Like the rest of us, your eyelashes are probably the most neglected hair on your body, but with rosemary oil for eyelashes, you can begin your journey toward plumper lashes.
Products Mentioned In This Article
Rosemary Oil For Eyelashes Benefits
This essential oil is a classic for all things hair care, including your lashes. Rosemary essential oil is known for its ability to increase cellular regeneration, healthy circulation, and hair growth.
Castor oil is a common home remedy for eyelash growth, while rosemary will not only just promote hair growth but can also help reverse signs of graying.
Your skin will love rosemary oil because it contains antimicrobial, anti-inflammatory, and antifungal properties that help to heal and soothe skin.
Your hair will be a huge fan of rosemary oil because it reduces scalp itching and it helps to stimulate hair growth. Experts say this is also why rosemary oil can help to make your eyebrows fuller and your lashes longer.
Rosemary is one such ingredient known to improve blood circulation. That's exactly why it is the perfect choice to improve the thickness of your hair. Similarly, rosemary also works to promote eyelash and eyebrow hair growth. In fact, it can also control your eyelash loss.
How To Apply Rosemary Oil For Eyelashes
Step 1: Make your rosemary oil extract
To make rosemary extract, take half a cup of water in a pan and add a small bunch of rosemary. Note: You can use dried rosemary too. Boil the water until rosemary leaves its color in the water, reducing it to half.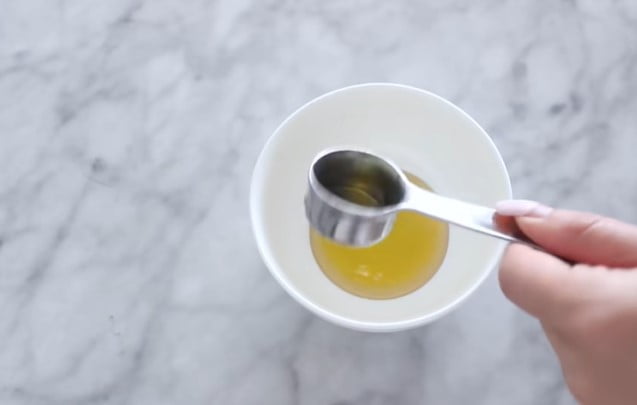 Step 2: Mix with castor oil
Switch off the gas and strain the water in a jar. Mix the castor oil in the jar.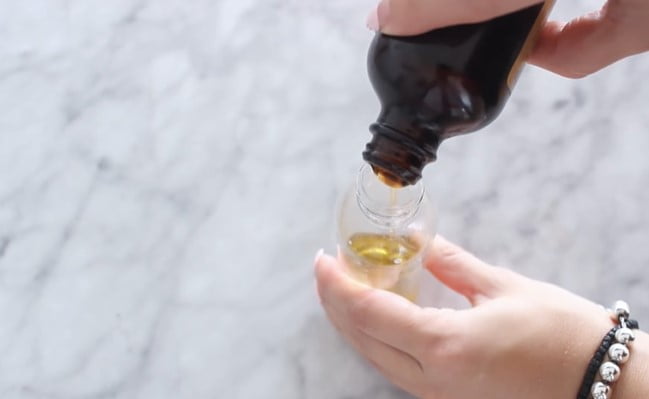 Step 3: Apply using a mascara wand
Dip the mascara wand in this serum and apply it gently to your eyelashes and eyebrows. You can also use cotton balls to dab it around the eyelash and eyebrows.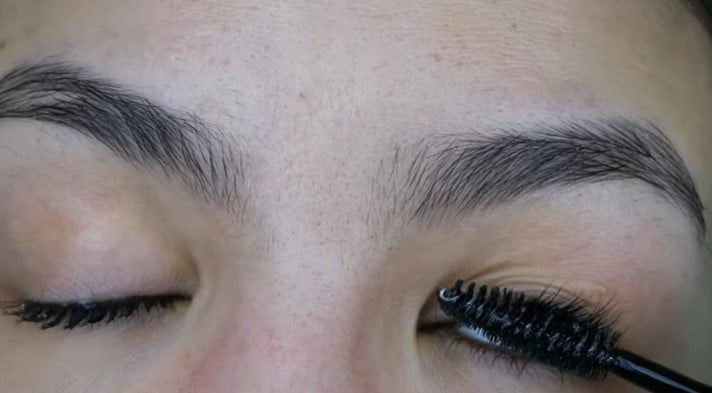 Best Rosemary Oil For Eyelashes
What We Like
Soothing
Moisturizing
Breakage Control
Black Jamaican Castor Oil promotes natural strong hair growth, prevents breakage, and dry, itchy scalp.
Rosemary can stimulate blood circulation, which promotes hair growth, nourishes hair follicles, and soothes the scalp.
Rosemary will moisturize the scalp and prevent shedding and graying of the hair
We have combined these two oils to bring you all these benefits in one convenient formula.
---
No products found.
What We Like
100% Pure
USDA Certified Organic
Undiluted
It is widely used in massage blends in combination with black pepper organic to relieve muscle pain and arthritis.
Add it to your favorite DIY shampoo products or carrier oils to boost hair growth, or use it as a scalp treatment. A maximum of 1% dilution is recommended for the head and face.
Steam distilled from the aerial parts of the Rosemary (Citrus sinensis) plant, our Rosemary essential oil is FREE from fillers and additives, leaving nothing but a pure USDA Certified Organic essential oil.
What Our Testers Say
This is, in fact, the type that you want to use for your hair. Studies were done to show the effectiveness of rosemary for regrowth of hair were done using rosemary cineole.
---
What We Like
Clean Scent
Breakage Control
Dairy-Free
This rosemary oil for eyelashes is made with nourishing ingredients that replenish hair moisture and reduces the flakes and itching caused by dry scalp.
Jamaican Black Castor Oil is probably the most versatile of essential oils. It is the perfect recipe to soothe tired, achy muscles; ease a tired mind, and restore moisture to dry hair and cuticles when blended with other oils.
The perfect oil to help strengthen roots and stimulate hair growth, adding sheen and life back to damaged, dull locks.
What Our Testers Say
It definitely moistures your hair.
---
What We Like
100% Pure
Steam Distilled
Organic
Use this Rosemary oil for diffusers, massage, inhalations, baths, and compresses as necessary. Also, for hair and scalp care, face, skin, and more.
Additionally, organic rosemary may be found in personal hair care solutions to promote hair growth.
Steam-distilled from the flowering tops of the rosemary plant. Organic rosemary oil is a colorless essential oil with a characteristic herbaceous and refreshing aroma.
What Our Testers Say
I really like it this is the first time that I have used it. The oil really does hold its scent. I will purchase it again.
---
Perfect for your aromatherapy diffuser and more. Simply add a few drops to your favorite diffuser, or make an all-natural cleaner.
It's also great for making lotions, creams, bath bombs, scrubs, candles, and so much more.
This rosemary oil for eyelashes features an absolutely beautiful aroma made from the highest quality Rosemary.
What Our Testers Say
Since April of this year, I've been using this oil to restore my hair due to traction alopecia, stress, etc., and I've seen record regrowth in my temples and along my edges where the more delicate hair is. The rest of my hair is also growing faster; I only use it 3-4 times per week.
---
Common Questions About Rosemary Oil For Eyelashes
Does rosemary oil help grow eyelashes?
An underrated oil for lashes, rosemary is typically found as an essential oil and requires dilution, but if you don't mind that extra step, rosemary oil can help promote eyelash growth.
Research suggests that rosemary oil for eyelashes, a natural ingredient, helps promote eyelash growth by increasing circulation.
Which oil is best for eyelash growth?
Castor oil is the most commonly referenced oil purported to aid in eyelash growth. It is a common ingredient in hair cosmetics because of its hydrating and nourishing properties. Castor oil benefits hair and eyebrows as well. Castor oil comes from the beans of castor trees.
What oils should I use on my eyelashes?
Rich in fatty acids and vitamin E, castor oil nourishes your eyelashes. It's a potent, follicle-stimulating, anti-inflammatory, and antibacterial oil that makes your eyelashes darker, thicker, and stronger.
Does rosemary oil grow eyebrows?
Research has shown that rosemary oil, the essential oil is a good, natural way to re-grow eyebrows. Thin eyebrows indicate a nutritional deficiency, improper immune system, or even aging. Nourishment can also be provided with rosemary oils as well.
How do you apply rosemary oil to your eyelashes?
Infuse your castor oil with fresh rosemary by heating it at a low temperature on your stove.
Heat for about 10 minutes, and then let your rosemary steep into the castor oil.
Use a clean eyebrow brush to apply your new remedy before bed; you don't want to go out with sticky eyelashes.
Can I apply rosemary oil directly to the face?
The application of rosemary oil on the face has been known to reduce the inflammation caused by acne due to its antibacterial qualities. But wait, there's more.
It helps to reduce undereye puffiness and also improves circulation, giving you healthy and glowing skin. It also helps fight sun damage and signs of aging.
How to make a rosemary eyelash growth serum at home?
What you need:
One empty mascara tube
One 1oz dropper bottle
Castor oil (try getting black castor oil for even better results)
One drop of lavender essential oil
One drop of rosemary essential oil
Steps:
Begin by adding each lavender essential oil and rosemary essential oil to the empty 1oz dropper bottle.
Next, fill the dropper bottle with castor oil (you can also add sweet almond oil to thin out the mixture if desired)
Cap closed, then roll between your palms to mix thoroughly.
Use the dropper to fill your empty mascara tube with the serum.
How often should you apply rosemary oil for eyelashes?
Apply rosemary oil to your eyebrows every night for the best results.
If you are curious about other oils for your beautiful lashes, you should consider reading about the Best Eyelash Pumpkin Oil For Growth Guide 2022.
Rosemary Oil For Eyelashes Video Tutorial
We Thought You Might Like