Wondering what can you do to help your lashes look thicker and healthier? Well, the answer could already be in your beauty product arsenal. If you already own a bottle of coconut oil, and chances are that you do, it is time you put it to the test and find out; is coconut oil good for eyelashes?
If you've struggled in the past with the growth of your eyelashes, you should know that extensions aren't the only solution. If you want a natural way to make your lashes stand out, there are tons of lash oils in the market that can help you with this little predicament that keeps you awake at night.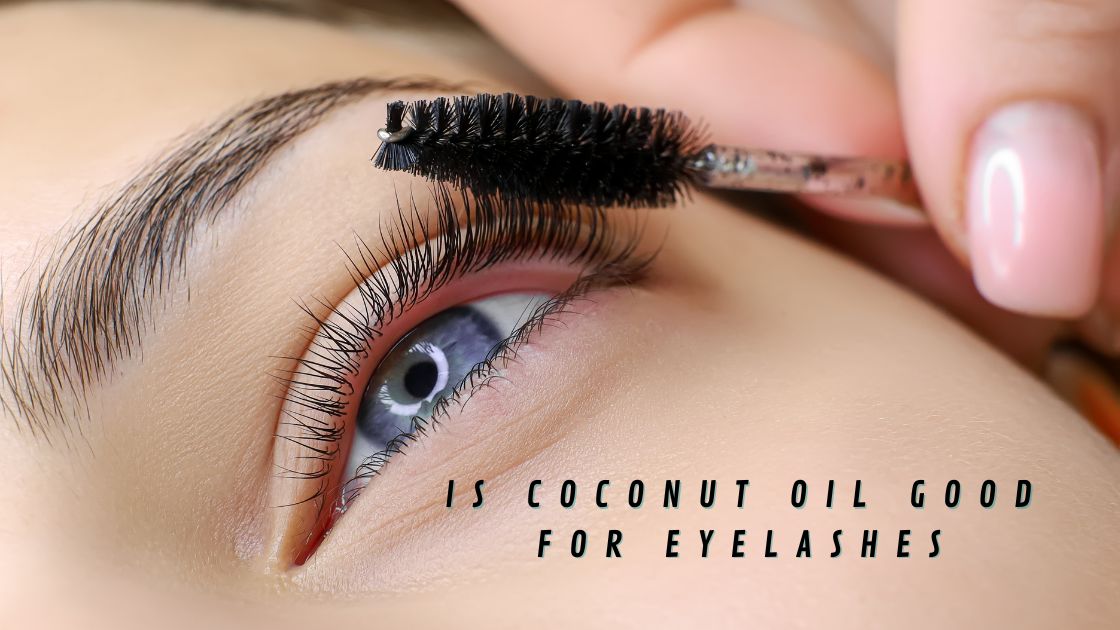 When it comes to natural products, there's no big surprise to find that coconut oil takes the cake thanks to its many proven benefits. Coconut oil is pretty much a staple in health and beauty products and can help keep your eyelashes healthy, resulting in fuller lashes.
As you can tell by now, coconut oil offers major benefits, and it's worth adding it to your makeup routine. If you already use coconut oil and have ever asked yourself: is coconut oil good for eyelashes, then this article is for you. Stick around and learn more about how coconut oil can help your lashes.
Why Is Coconut Oil Good For Eyelashes
Protect against bacteria with coconut oil
Our eyelashes are full of naturally occurring microbial organisms. While these organisms are entirely normal and live in everyone's lashes, these pesky little things often cause bacterial and fungal infections of the skin around your eyes.
According to studies, these infections can create inflammation of the hair follicles, which can cause your eyelashes to fall out.
Coconut oil's antimicrobial and antifungal properties help protect your skin and hair from infection.
Protect against damage from combing
Brushing your eyelashes too roughly with a mascara wand can weaken the cuticle of your eyelashes, leading to moisture loss, fraying, and fallout.
The same can happen when curling your lashes. Regular treatment with coconut oil can help prevent damage to your daily beauty routine.
Stronger And Fuller Lashes
Coconut oil contains vitamins and fatty acids that are critical for hair health. There's a reason many people use coconut oil on their hair, and your lashes are no different.
If your eyelashes lack the nutrition and moisture they need, they may have trouble growing to their full length. Using coconut oil can strengthen your lashes and give them the necessary nourishment.
It will add volume by hydrating your lashes and preventing them from becoming dry and brittle. Your stronger lashes won't get damaged as easily. As a result, they will look thicker and longer.
Prevents Lashes From Falling Out
If your eyelashes are damaged due to bleaching, perming, or UV exposure, coconut oil can help. Coconut oil has long been studied for its hair loss prevention qualities.
Coconut oil can protect your lashes from bacteria that can cause them to fall out. Studies have shown that coconut oil prevents protein loss and hair loss more than other oils like sunflower and mineral oils.
Improves Lash Texture
When you apply coconut oil to your lashes consistently, you'll notice they'll become softer and gentler to the touch.
Despite suffering from coarse eyelashes due to getting them permed, coconut oil can soften them up. Your lashes will not only feel better, but they'll look better, too.
Coconut Oil VS Fake Lashes/Extensions
There are some gals that are very sensitive and even severely allergic to adhesive, if you belong to this group, it means that even the priciest and best quality of falsies and eyelash extensions could be doing your eyes harm.
So the safest way to achieve dreamy lashes is to forget extensions, multiple lash lifts, or use a hundred coats of mascara. Instead, apply coconut oil to help your natural lashes grow.
Choosing coconut oil over cosmetic alternatives will save you time and money and protect your lashes from the damage caused by cosmetics and extensive procedures.
---
Best Coconut Oil For Eyelashes
No products found.
What We Like
Light
Nourishing
Hair & Skin
Dry skin or hair in need of comprehensive moisturization and nourishment. Now solutions liquid coconut oil is a versatile cosmetic oil that's pleasingly light and easily absorbed for comprehensive moisturization without clogged pores.
This fractionated liquid coconut oil is colorless and odorless with a smooth, non-greasy texture that's ideal for various personal care uses.
Liquid coconut oil can also help soften dry, damaged hair and add a healthy shine. The clear bottle contains UV light protectant.
What Our Testers Say
It's nonsticky and glides in well; It does its job very well. It did not have a coconut smell that worried me, but it worked wonders. I love the nonsticky body oil. I use it for my hair mostly.
---
No products found.
What We Don't Like
Liquifies in high humidity
Coconut Oil is rich in fatty acids and antioxidants that help prevent aging and damage to our skin and hair.
OKAY, 100% Pure Coconut Oil is excellent massage oil and acts as a great moisturizer for all types of skin. It also delays wrinkles and sagging of skin which normally occurs with age.
Using OKAY 100% Pure Coconut Oil as a hair conditioner or treatment will soften your hair and condition your scalp, leaving the hair with a shining luster and soft feel.
What Our Testers Say
I bought this product to help spread another lotion and moisturize it easier. I was surprised that they meshed well together and spread evenly. The scent is pleasant, not too strong. Very happy.
---
No products found.
Spectrum Essentials Unrefined Coconut Oil is the perfect choice for natural body care.
It restores skin and hair integrity and provides a protective layer to combat the damaging effects of sun, wind, and cold weather.
You'll love the rich, natural tropical aroma. For hair care, apply to wet hair, let stand for one hour, then wash thoroughly with very warm water and a non-moisturizing shampoo.
What Our Testers Say
I use it on my skin and hair because it's a great product. I love the way it makes my skin and hair feel.
---
No products found.
What We Like
Paraben Free
Fast Absorbing
SheaMoisture Head-To-Toe Nourishing Hydration 100 percent Virgin Coconut Oil is a moisturizer natural skin care that leaves behind radiant skin.
Fast-absorbing Coconut Oil can be used on hair, face, hands, body, and feet without leaving a greasy residue.
Use natural skin care as desired to moisturize, treat, condition, and hydrate hair and skin and remove makeup impurities. Fatty acids, vitamins, and minerals help restore skin and hair's vitality.
What Our Testers Say
It's great for all hair types, helping to increase shine, softness, and manageability while decreasing frizz. I love it!
---
No products found.
What We Like
Hydrating
Conditioning
Moisturizing
Sweet smelling, rich in carbohydrates, vitamins, and minerals, coconut oil, is ideal for hair and skin, conditions and moisturizes hair and scalp, penetrates deep, keeps hair soft and radiant, and ready for styling.
To use, you only need to apply a dime-sized amount into your palms and finger comb through your hair. Coat hair with Coconut oil and comb through, distributing evenly through the hair.
What Our Testers Say
This oil is great for my hair; it keeps it shiny and strong.
---
Is Coconut Oil Good For Eyelashes: How To Apply Steps
Method #1: Apply with your fingers
Wash your hands.
Take a small amount out of the container using your index finger.
Rub the coconut oil between your two index fingers.
Close your eyes and rub the oil gently along your lash lines.
Method #2: Apply with an eyelash brush or mascara wand
Dip a new brush or wand into a container of coconut oil.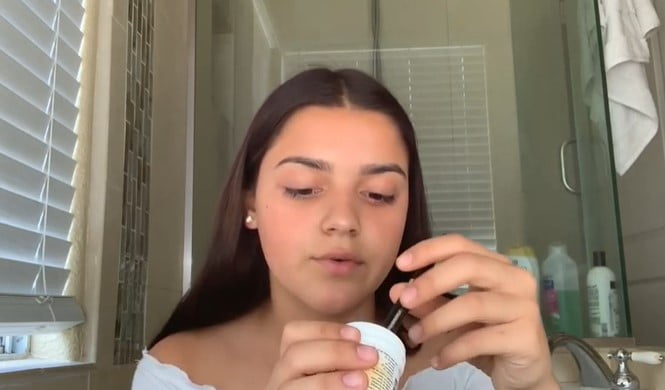 Carefully apply the oil to your eyelashes as you would mascara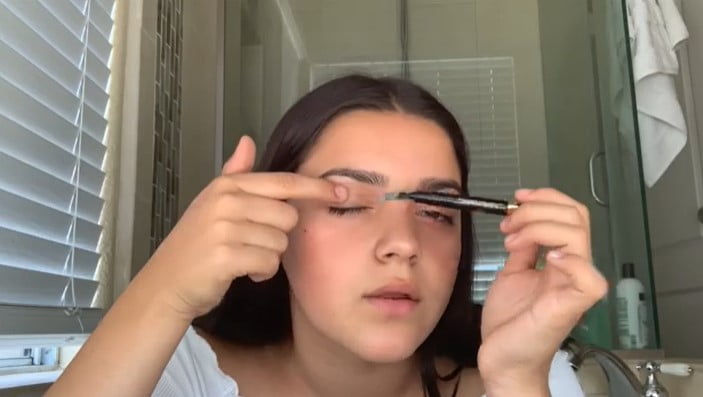 Apply to top and bottom lashes.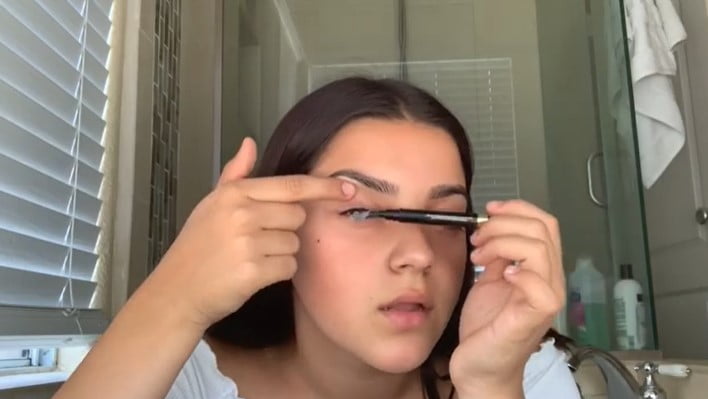 Use a cotton swab or pad to gently remove any excess oil from your lashes or skin.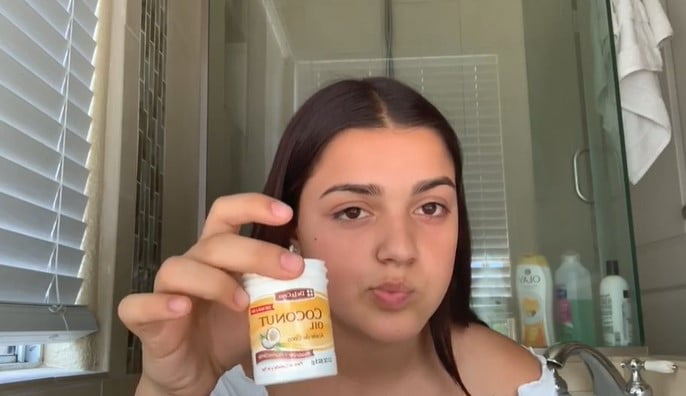 Common Questions About Coconut Oil For Eyelashes
Is coconut oil good for eyelashes?
As previously mentioned, yes, coconut oil is safe for eyelashes, according to experts. But here's the thing: Because you're putting it so close to your eye, you still need to be very careful.
Does coconut oil help grow lashes?
Coconut oil does not help your eyelashes grow longer; instead, it enables them to grow to their full length and thickness.
Coconut oil will not increase the rate your eyelashes grow, but it will prevent them from falling out as frequently. Coconut oil helps fight bacteria that can also lead to hair loss.
Does coconut oil thicken eyelashes?
Not only is coconut oil nutritious, but it is also a miracle product for your body, especially as a treatment for dry hair and dry skin. Its natural properties hydrate and encourage growth in hair, and the same principle applies to eyelashes.
How often should you put coconut oil on your eyelashes?
It's best to apply coconut oil every night for optimal benefits. But, if you forget to do it one night, don't worry. Avoid applying it in the morning, as that can lead to greasy eyelashes during the day, but continue applying it the following nights.
Which oil is best for eyelashes?
Castor oil is a vegetable oil that is derived from the bean of the castor tree. The fatty acids that make up castor oil are believed to be extremely nourishing to the skin.
Many people report that with regular application, castor oil has helped them to grow thicker, longer eyelashes and eyebrows. Although there is also Rosemary Oil, if you are interested in learning which is the Best Rosemary Oil For Eyelashes & How To Use It in 2022, you are in the right place.
How to choose the best coconut oil for eyelashes?
Since we've cleared the whole, is coconut oil good for eyelashes conundrum, here is what you should consider when browsing for yours:
Avoid any formulas with added ingredients: What you want to look for is 100% pure coconut oil.
Refined vs. virgin coconut oil: It's best to go for virgin coconut oil. Refined coconut oil often uses chemicals to extract the coconut goodness, while virgin coconut oil is completely natural.
Read the label: You'll want to look for coconut oil that has been "expeller-pressed, " meaning that no chemicals were involved in the extraction process while making the coconut oil.
Buy a fresh tub or bottle: While you might already have some coconut oil in your kitchen, experts say it is best to buy a fresh tub or bottle for your lash serum.
Is Coconut Oil Good For Eyelashes Video Tutorial
Products Mentioned In This Article
We Thought You Might Like