When we love everything that's related to beautiful-looking lashes, then, of course, we need to know the answer to silly questions like, does crying make your eyelashes longer? And sometimes, things that we thought were pretty unlikely affect our desired results, especially when discussing beauty topics and myths.
To answer this predicament, we should first analyze what makes eyelashes longer. If we think about it, lashes are just hair, and hair grows with the right combination of vitamins and nutrients. Once we know that, our next questions should be, is there anything in our tears that could potentially benefit the growth of hair?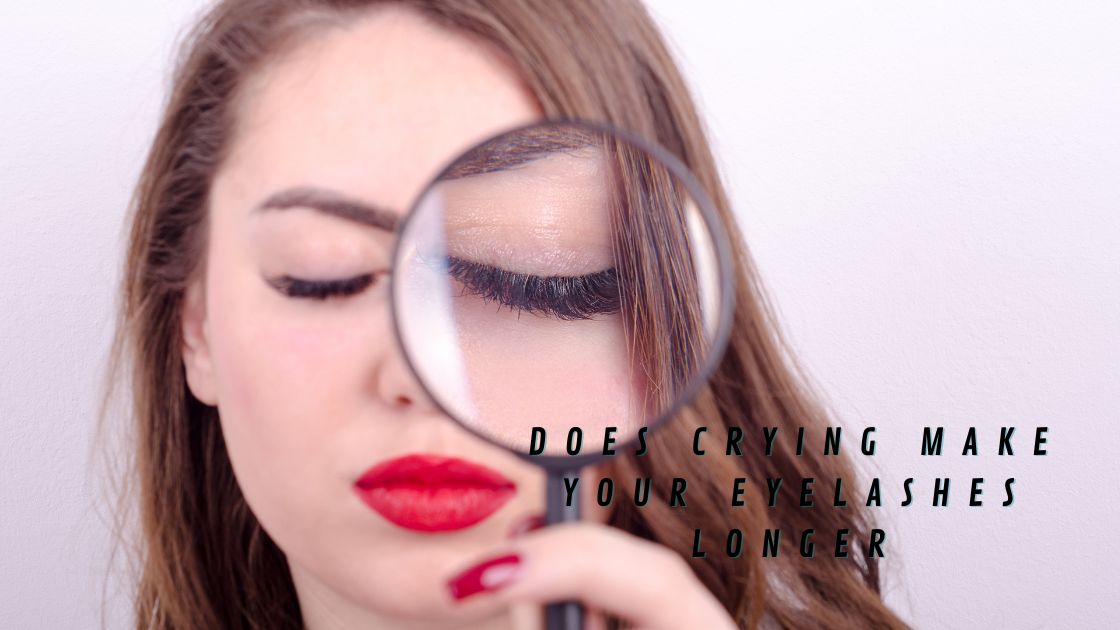 I don't know about you, but I don't recall ever anyone collecting tears to apply them anywhere in their bodies, let alone in their hair, as some sort of beauty ritual. Our tears are made up of bicarbonate, chloride, sodium, and water. And while crying offers us several benefits, making your eyelashes longer is not one of them.
So, if you or someone you know has ever wondered, does crying makes your eyelashes longer, it really just seems like a myth, and now you should know better as there are no scientific studies to back it up. Keep reading and learn how to make your eyelashes longer without crying, tips, and more.
Crying & Eyelashes
While the answer to, does crying make your eyelashes longer, is just a rumor, there is some thought behind it.
According to researchers, the idea that tears could influence the growth of your lashes lies behind stress hormones like cortisol and how they can affect the hair follicles.
As a result, some think that when tears are constantly being drawn to your eyelashes, it may increase growth. That said, there's no real evidence to support it.
Benefits of crying for eyes
It is so far a great way to prevent your eyes from dust particles as they can easily be cleaned when one cries. The tears are greater support for preventing them, preventing the eyes from getting any infections naturally, and it is beneficial.
Crying can easily help you release the body's toxins as one's tears contain stress hormones that can help you for sure.
Crying is a stress-free therapy as it will also relax your muscles without any problem so they won't be tightened up, which is simply great.
Crying is known to naturally cleanse eyelashes and stimulate hair growth. Studies have shown that sobbing also contributes to the cleansing process, as the high level of lacrimal fluids helps remove debris and bacteria from the eyes.
Crying can also help you heal, strengthening you in the long run. Tears may be a healthy response to difficult emotions and may also aid in healing physically and psychologically.
How to Make Eyelashes Longer Easy Steps
Step 1 Clean them regularly
Always wash off makeup and dirt; make sure to take off your eye makeup with a gentle makeup remover, such as micellar water.
We recommend Neutrogena Gentle OilFree Eye Makeup Remover Cleanser because it's for sensitive eyes, it is a non-greasy remover, and is dermatologist and ophthalmologist tested.
Neutrogena bottle of dual-phase 100% oil-free liquid eye makeup remover and makeup cleanser formulated with soothing aloe and cucumber for sensitive eyes.
This soothing liquid eye makeup remover contains aloe and cucumber extracts to help soothe skin and work gently without the harsh tugging, pulling, or stinging of the sensitive eye area or skin.
How to use Neutrogena Gentle OilFree Eye Makeup Remover Cleanser:
Soak a cotton ball in the solution
Press the pad against your eye for ten seconds to thoroughly remove your eye makeup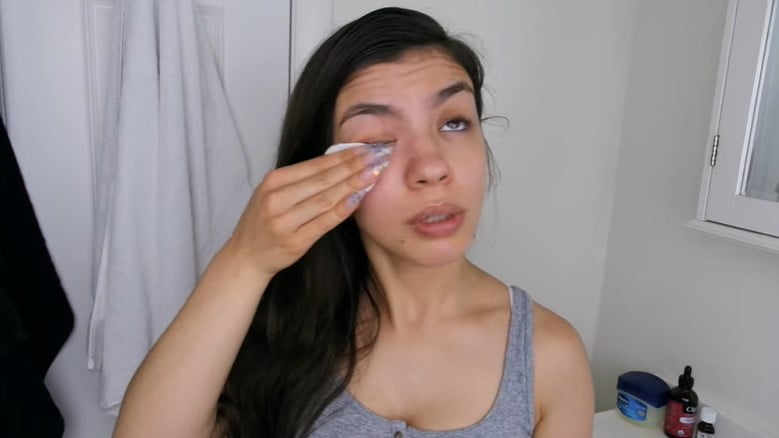 Step 2 Brush your lashes
Using a spoolie or clean mascara wand, brush your eyelashes with gentle, upward strokes. Brushing your eyelashes untangles the lash hairs, which allows your eyelashes to grow straight.
You can also comb your eyelashes to remove any lingering dirt or dust on your lash hairs. You can try Tweezerman Shaping Spiral Brow & Lash Brush.
Spoolie is densely packed to brush eyebrows into place with or without product use. Brush defines and separates lashes with or without the use of mascara.
The lash brush is great for use after false lashes application to blend in natural and false lashes for a seamless appearance. The spoolie brush defines and separates lashes.
Wash with warm water and a gentle cleanser. Rinse thoroughly. Squeeze to remove excess water from bristles. Allow drying completely.
How to use Tweezerman Shaping Spiral Brow & Lash Brush:
Hold the brush parallel to the lash line and upward to define lashes.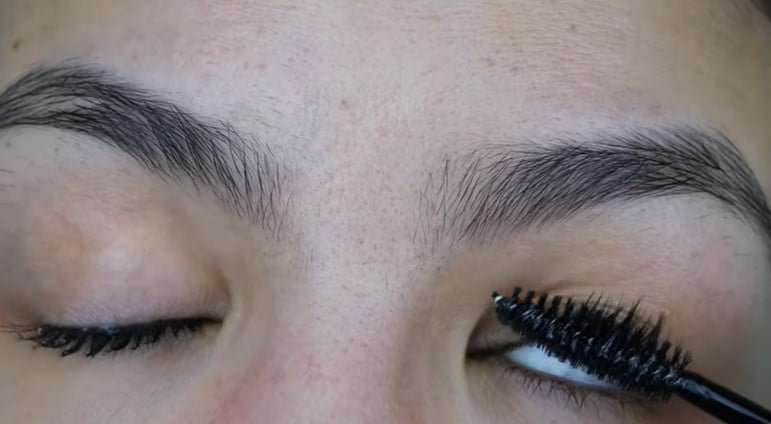 Step 3 Use a lash growth serum
They provide results, making your lashes grow longer, thicker, and fuller. Choose a clean option with conditioning ingredients like castor oil, honey, and vitamin E to protect and promote the growth of those fine hairs.
We love PURA D'OR Organic Castor Oil Serum, with Castor Oil and all-natural properties with high vitamin E, minerals, proteins, omega-6, and tons of beneficial fatty acids.
PURA D'OR's Castor oil uses a state-of-the-art cold press method to keep all the beneficial compounds in the extract. Giving you more of the good stuff. This method keeps the oil safe while retaining the relaxing earthy scent.
Conceal thin, uneven lashes and brows with this amazing Castor Oil for thicker-looking lashes and brows. With a little patience and consistency, you could be enjoying longer, more beautiful eyelashes with castor oil.
How to use PURA D'OR Organic Castor Oil Serum:
Just a small dip on your lash line or eyebrow in the lash growth serum could leave your eyelashes and eyebrows looking healthier than ever.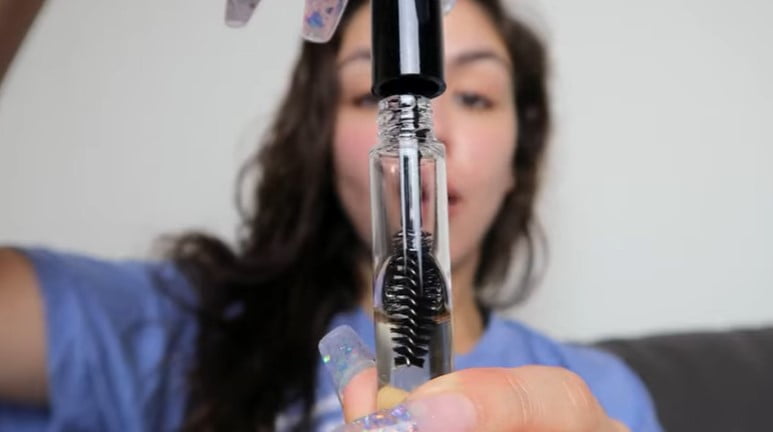 Step 4 Apply a serum-infused mascara
Many serum-infused mascaras on the market offer to make lashes look fuller and support healthy growth. These formulas coat your lashes in healthy, lengthening actives while sporting pigment.
Mascaras infused with moisturizing ingredients tend to clump less, as the formula isn't typically as drying.
Try Honest Beauty Honestly Healthy Lash Tint, made with conditioning Castor Oil, Red Clover, + Mung Bean that help strengthen healthy-looking lashes.
The serum-infused lash tint defines and enhances the look of lashes; this everyday, serum-infused lash tint defines and enhances the look of lashes in three shades of your choice.
The nourishing treatment is designed to deliver lash-enhancing benefits. The clinically tested lightweight formula effortlessly enhances from root to tip for naturally fuller-looking lashes.
How to use Honest Beauty Honestly Healthy Lash Tint:
Apply nourishing formula from root to tip, evenly coating every lash
Swipe on daily or whenever your lashes need some extra love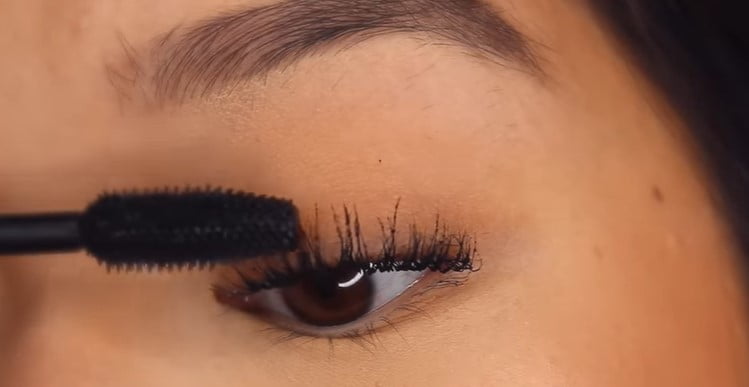 How To Make Your Eyelashes Longer Additional Tips
Olive oil is often believed to lengthen and strengthen eyelashes, yet this belief is mostly based on urban legend. Your eyelashes will be nourished and softened by the emollient properties of natural olive oil due to its high content of vital fatty acids.
Curling your lashes with a heated eyelash curler before you apply mascara will help them look longer.
Several mascaras on the market are designed to make your lashes look longer.
A primer can help your lashes look longer by providing a base for your mascara to adhere to.
Some women use cruelty-free products because they believe animal testing is wrong, while others may simply want to find a product that does not contain animal-derived ingredients.
There are numerous supplements that can help you grow your lashes. One is biotin, which is a vitamin that is often taken to help grow hair. Another option is fish oil, which adds healthy fats to your hair follicles.
Common Question About Growing Your Lashes
Does crying make your eyelashes longer?
If you've been curious about, does crying make your eyelashes longer; we have answers.
As previously stated, this is just a myth; while tears may help temporarily hydrate dry, brittle lashes, no scientific evidence supports that crying helps eyelashes grow.
Are there downsides to crying?
It makes you feel drained and less competent in the long run.
It dehydrates you and depletes you of minerals such as potassium. You can strain your eyesight, eye socket, sinuses, throat, and voice box when you cry.

Too much crying can result in an endless cycle of sadness and depression.

Despite recovering from a crying fit, the tears just won't stop.
Does crying ruin eyelash extensions?
Tears contain salt and oils. Both of these are solvents and will disintegrate any eyelash glue. Any eyelash extensions need that eyelash glue to attach to the eyelid or natural lashes.
Crying with eyelash extensions can therefore compromise them and may cause these extensions to fall off quicker than they would otherwise.
How to make eyelashes longer without crying at home?
Since we answered does crying make your eyelashes longer, now it's time to know how to make lashes longer without crying.
Both soothing and moisturizing, aloe vera boosts collagen, nourishing eyelashes.
You can apply a small amount of petroleum jelly to your lashes to hydrate and moisturize the hair follicles. At least three days a week, apply a small amount of petroleum jelly to the eyelashes before bed and wash it off in the morning.
Natural oils like castor oil, coconut oil, and olive oil moisturize the lash hair and support healthy growth. Apply the oil to your lashes using a clean mascara wand or a cotton swab.
Both collagen and biotin support the body's hair growth process. Consider taking collagen or biotin supplements if your lashes are weak and thin.
Another great aid to make your eyelash grow longer is a healthy diet, adding the right fruits and vegetables for that specific purpose; for that reason, you should learn What Foods Make Your Eyelashes Grow.
Why are your eyelashes thinning?
Hair, eyebrows, and eyelashes thinning due to hormone imbalances are common side effects of aging and menopause.
Loss of eyelashes may happen from rough treatment, such as thorough washing while removing makeup. However, an allergic response to mascara may also cause eyelash loss.
How can you make thin eyelashes longer?
While wearing eyelash extensions, a high-quality eyelash serum may help retain your natural lashes in good condition and promote lash growth when you take a vacation from wearing extensions.
Can thin eyelashes grow back?
Of course. Like the hair on your head, eyelash hairs go through a cycle of growth, shedding, and regrowth that lasts anywhere from four to sixteen weeks.
What should you not do when growing your eyelashes?
Rubbing and tugging at the eyes (both with your palms and a harsh makeup remover)
Curling your eyelashes with death-grip force
Using irritating eye makeup can cause those lashes to weaken
Does Crying Make Your Eyelashes Longer Video Tutorial
Products Mentioned In This Article
We Thought You Might Like